With the advent of technology and AI progression, businesses need to adapt according to the changes or else it becomes impossible to sustain. Therefore, they need to work around new strategies to reduce time, and cost and IT automation fit in to help.  Automation makes business processes efficient and smooth workflow. 
In this post,  we discuss what is business automation and how is it beneficial for businesses.  
What Is Business Automation?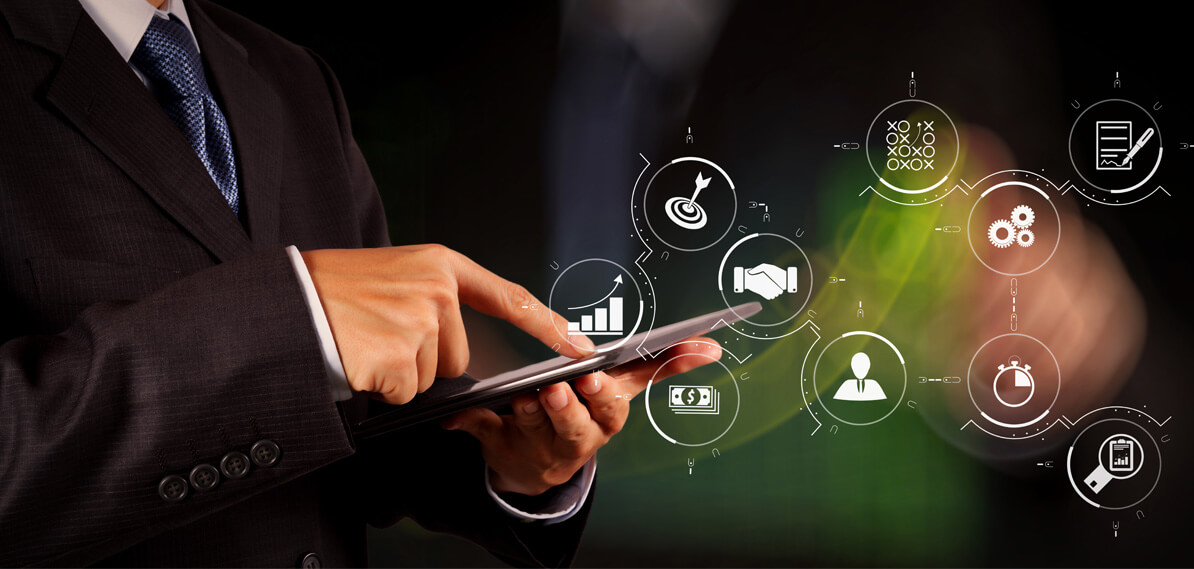 Business Process Automation or Business Automation is a process of managing data, information, and processes to reduce resources, costs, and investment. It eliminates the need to perform repetitive tasks manually. It streamlines business processes, helps in digital transformation, improves and increases service quality, reducing costs in the process. 
Business process automation boosts productivity by automating important business processes via computing technology. This process comes equipped with implementing software apps to automate-routine business tasks via induction, execution, and completion whereas attaining workflow efficiency within the entire organization.
Business automation operates by examining critical & non-critical business processes & their relationship and dependency on other processes and external partners as well. 
Business process automation works on three basic principles:
Integration: Merges business functions by making sure the business process automation system is spread beyond the process-centric boundaries of the industry.
Orchestration: Enables organizations to develop systems that proffer the centralized management of its business computing architecture.
Automated execution: Reduces recurring tasks with minimum human intervention.
Deployment Of Business Process Automation
Business Process Automation can be executed in sales, marketing and workflow. The use of AI technologies has significantly increased as they can understand data sets, communicate with humans, and can also adapt to new issues without any training. 
Different business automation service providers may focus on various businesses but their basic approach is the same, wherein, they strive to provide the shortest way to automation by utilizing the user interface, instead of using database or app code. 
One of the best ways to automate your business is through Salesforce and FEXLE has expertise in it. FEXLE will help you get an edge over your competitions, therefore helping you stay ahead. As the company has expertise automation as it uses advanced cloud technologies such as Salesforce Cloud, Salesforce Einstein, Machine Learning 
Let's know why it is important! 
Benefits Of Business Automation:

With the right tools, automation can just not provide speed or improved productivity, it can help you get more. You need to understand the benefits provided and therefore you will understand the importance of the same. Read On! 
Automation tools help in spreading information with ease. You can perform all tasks from quoting for a new project to create an invoice on the same system, as complete information related to the project can be accessed in the same location. Automation makes sure the information needed is available at the right place so no one in the organization has to spend time finding it. This saves time and makes the process seamless. 
With the automation of tasks, you and your team members don't have to spend time on repetitive and redundant tasks. So, you can reduce the time spent on boring tasks such as configuring apps or creating tasks.
Imagine you have an automated process for creating a ticket, then your team doesn't have to indulge their time in assigning companies or finding contact information. If a human takes approx 4-6 minutes to create a ticket and an automated system will take less than 1 minute. This will save time and provide increased productivity. 
The best advantage of getting business automation that you can create processes and streamline workflow in advance. With set workflow pattern, all the team members can follow it, while working, without wasting time. Also, streamlined processes can help you achieve consistency so that your customers get a consistent experience, irrespective of the person handling tickets. This ensures that your customers get better services as your team members wouldn't have to think about the process.
Maintaining multiple data entry sheets, spreadsheets, and processes make it hard to keep track of how your company is performing. You can't possibly track all the projects, their progress and work left every day.  For evaluation, you need to accumulate information about the performance of all employees. 
With automation tools, this work becomes easier as it centralizes all your data hence increases visibility throughout. Therefore, you can always track how your company is performing. Additionally, you can also keep on the individual performance of all your employees.
Reduction In Human Errors
Deleting a file can be an accident or can be a deed done intentionally. So, to avoid these things and loss of data, automation can come in handy. It reduces human errors as it offers a digital trail of the complete operation in single place. 
All you need is the right automation tools for your business, you can get accountability, centralized process and increased visibility throughout the process. 
Every organization wants top-quality performance. However, even with the advancement in technology, processes have become faster and less costly but the businesses are not able to match up to the demands. Therefore, they have to continuously increase their skillset and performance. Business Automation can streamline the process and hence  improving the overall performance of the company 
A happy employee can help you achieve company goals. As automated tasks lift a burden from the shoulders of employees and make the processes and workflow easier, they will be satisfied. No one wants to do repetitive tasks as it could irritate them. Therefore, your employees will be indulged in more productive and strategic things which will, in turn, help your business. 
Business automation can help you organize processes, manage workflow, automate repetitive tasks, and provide better customer experiences to your customers. 
Interested in getting business automation, drop a mail at info@fexle.com and we will help you automate your business processes and get all the benefits of business automation.