Just like every year, Dreamforce is expected to be more memorable and visionary. The event will be held at Moscone Convention Center, San Francisco.  All the Salesforce partners, customers, and enthusiasts will come down to get insights on future plans Salesforce holds to dazzle the world.
What To Expect?
Well, Dreamforce is a great experience that comes with hundreds of problem-solving things and excellent speakers sharing their trade secrets. So, from 19 November – 22 November, you can get a chance to learn, communicate, expand your network, along with having fun.
With talks, speeches, and workshops, the event is jammed with an overwhelming experience. However, with all of these amazing things happening, it is quite hard to know how to get the best of the event.
So, before you plan to board the trailblazer train, check out these necessary tips to help you make the most of Dreamforce 2019.
1. Get Salesforce Events App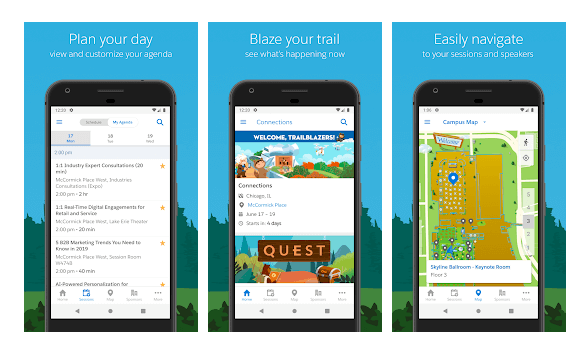 Next thing is to get the Salesforce app. The app is available for both iOS and Android.
The app provides you with information about all the events organized by Salesforce. It shows complete information about an event, whether it is maps, session schedules, or directions to go from one session to another.
First step is to get the app and sort the session as per your interests and customize and plan ahead to get the most of Dreamforce event 2019.
2. Plan first
Dreamforce event is full of outstanding speakers, meetings, events, parties, great discussions and more. However, you might not want to attend all or miss the important ones, that's why you need to build a plan.
With a set plan, you can easily go to the events and meetings that you want to attend. Give half an hour to build a plan and follow it to get the highlights of Dreamforce, just the way you want.
To set a plan, first, make it clear what is your objective to attend Dreamforce event. Then prioritize to reach your goals.
With better planning and streamlined goals, you can attend the sessions by speakers that inspire you the most. Along with, attending meetings, expanding your network and enjoying parties.
3. Customer Success Expo
The most important thing that you should attend is the Customer Success Expo. This showcases the blooming ecosystem of Salesforce.
You can check out new products, demos, and meet people and get knowledge of Salesforce from experts.
No matter if you are new to Salesforce or an expert, you get a chance to gather intel from the session speakers to know how to use Salesforce to its full extent.  This is the perfect place to find partners, clients, and customers to grow in your business and experience the best of Salesforce.
4. Find Relevant Sessions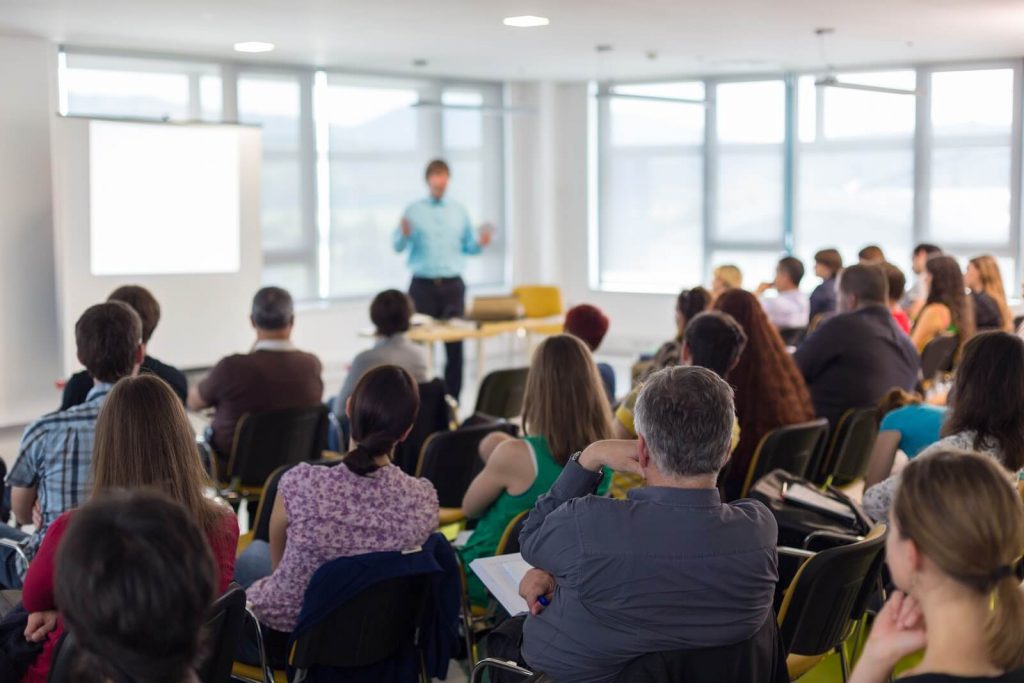 Dreamforce is a great place to meet experts with 2700+ sessions and workshops, more than 50 visionary speakers. Along with this, you can get insights from thousands of Trailblazers and industry leaders, FEXLE is among them. The event is the perfect place to take in and impart knowledge about Salesforce and its ecosystem.
With several customers, partners and experts at the event, everyone has something to learn. To know more about the session, you can visit the session page of Dreamforce. To get the relevant session, choose your industry and role, you will get a list of sessions.
5. Balance Is The Key
Dreamforce is a four-day event, with visionary speakers and so much to learn, attending all of them is impossible. It is advised to book three or four sessions per day so that you can explore and enjoy other activities as well. Balance is the key.
6. Don't Miss Out The Fun
With all the knowledge imparting and learning sessions, there is a fun element added to the Dreamforce event too.
After the scheduled sessions and discussions, there are parties and networking events that you certainly don't want to miss.
Attending these parties doesn't only mean to enjoy, but also gives an opportunity to talk to people and subordinates. This can prove to be fruitful as you can take up the ideas & apply them to make changes in your company. You can even get advice if you are in the early stage of your career.
7. Keep Your Devices & Yourselves Charged

As you are going to be out for the whole day as Dreamforce is a full-day event. From sessions, meetings to parties. So, ensure you have your meals and charge your devices, to enjoy this lively event to the fullest. You can save your energy by sleeping in on the mornings when you don't have sessions or meetings of your interest.
So, remember these pointers: get the app, make plans, know about customer success expo, find out the sessions to attend and don't forget the party.
Follow them & be ready to get the most of the Dreamforce 2019 event, the biggest Salesforce event.