Due to massive growth in technology, design trends get evolve every year. Therefore, designers need to be aware of upcoming trends, and for that, they should keep themselves up-to-date with all the latest trends in the design industry.
As 2019 winds down, we're looking ahead at 2020, and with that, we have ample of opportunities to look at the emerging UI/UX design trends that will continue to grow in the community of designers.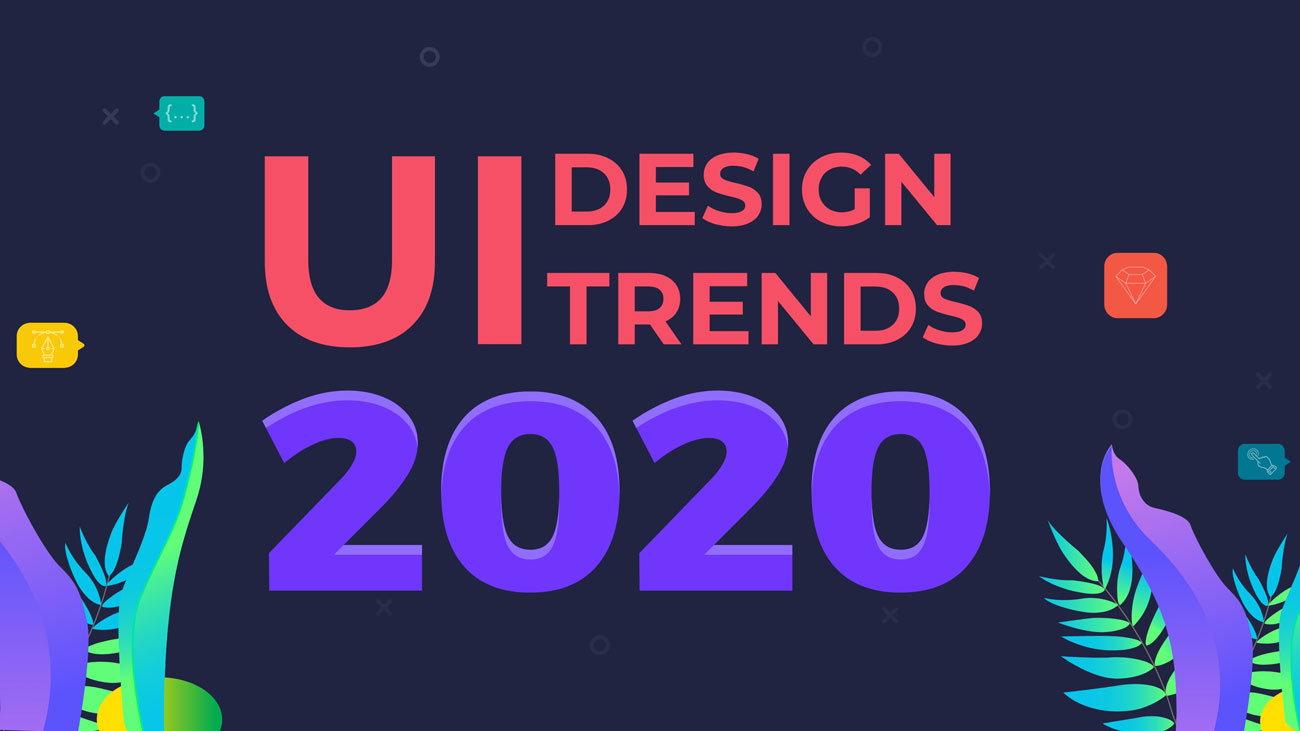 Are you excited to know the top 10 UX/UI design trends that will rule the year 2020? So without further delay, let us discuss each, one by one.
3D Graphics and Animation
3D graphics and animation aren't newcomers to UI design. Their incidence has increased in recent years across multiple product categories. VR and AR apps have meticulously taken advantage of 3D graphics and animation. It allows users to take a rational and wise decision before making any purchase decision.
Another common example is the 360-degree product view that has become popular on e-commerce sites.
UI design should be eye-catching and 3D graphics play a vital role in making that happen. 3D animations are not only visually appealing but are also time-consuming. It requires a specialized skill set, and companies are investing a huge sum in 3d graphics and animation to augment the general user experience of their clients.
UX writing/Storytelling
The ability to elaborate great stories around a digital experience will continue to trend in the future. Typography is pivotal in creating storytelling, and it can build a visual hierarchy. Typography is a crucial element of UI, and it plays a vital role in delivering superb user experience.
Copywriting has also become a prominent and foremost important element to bring an excellent user experience, and it'll hold its ground within the upcoming year. The brilliant combination of design and narrative will not only capture users' attention, but they also give users a feeling as if they are a part of great story telling. This will help companies to keep their clients get engaged through content. So don't underestimate the facility of UX writing.
Augmented Reality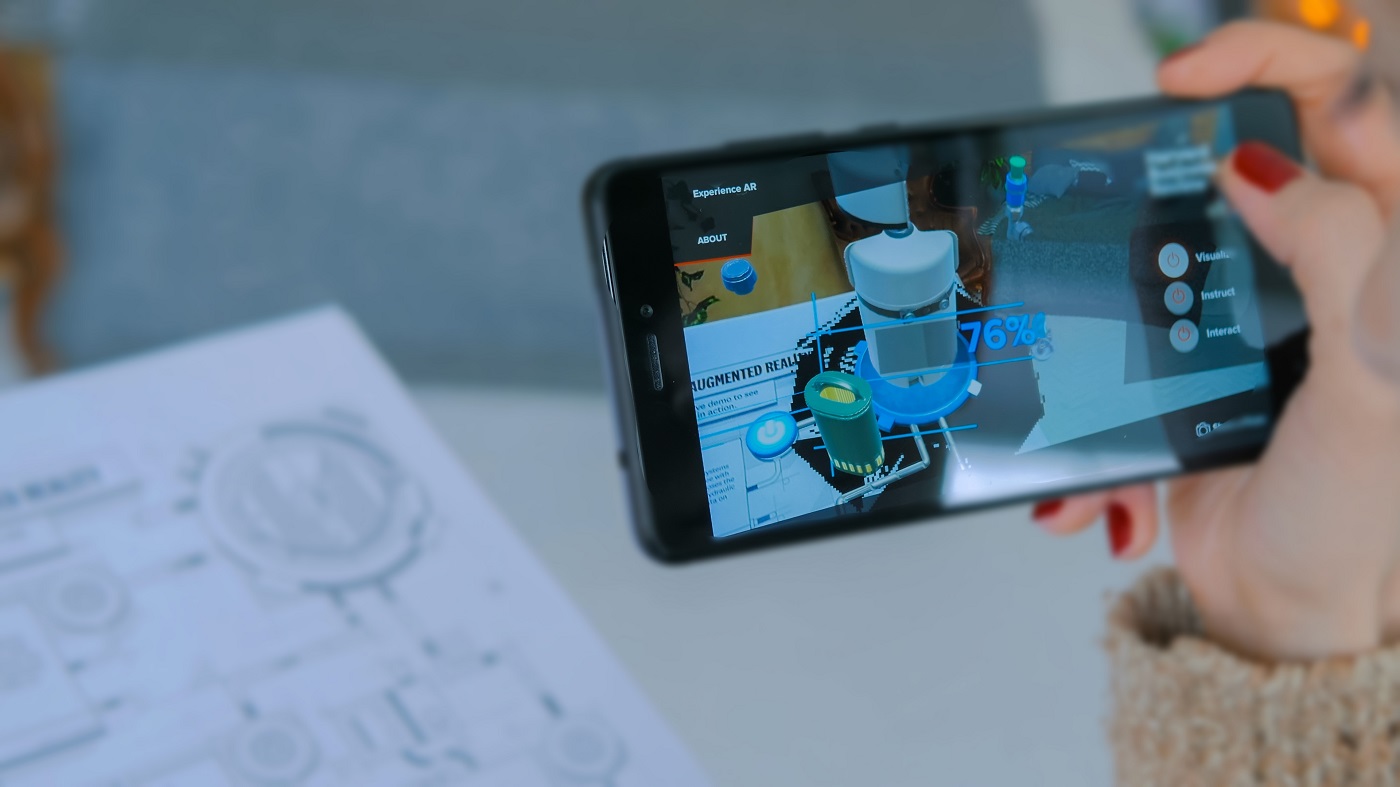 In the last years, we have seen a lot of progress and enhancements in AR technology. The world's leading tech companies are investing millions in AR development, so we can expect that this technology will expand and grow exponentially in the coming future.
The year 2020 brings ample opportunities for designers to learn and try new tools and principles at the time of building AR experience.
A designer has to forget UI fixed to screens, rather one should craft such interactions that give users an impression as if it is happening in the real-world environment. To blend the fine line between a physical and digital world, the technology giants Google and Apple have already introduced their AR development platforms, namely – AR Core and AEKit.
There is no doubt that the coming future has ample of opportunities for AR interfaces and 3D elements and thus, designers should get ready to hone their
As designers, we've to be aware of the changes and begin learning new tools. The power of making augmented reality interfaces and creating 3D elements might become very useful skill within the upcoming years.
Virtual Reality
Recently the popularity of virtual reality technology has immensely increased among. People are showing great interest in VR headsets that are mostly used in the gaming world. The gaming Industry brings innovation and new technologies into this digital era. Oculus Go and Oculus Quest are the two examples of standalone VR that need no computer or phone to work.
Facebook CEO, Mark Zuckerberg has already tested exciting hand interaction features and officially announced a hand-tracking update for Quest. These two technologies have a huge potential to bolster the realm of VR.
Artificial Intelligence
Seeing the rising trend in AI technology, it becomes evident that this technology will be integrated into almost every possible product. There is no doubt that AI provides ease and benefit to our work.
AI has a huge capability of collecting a large amount of data which will provide 100% tailored products to every individual. One of the most common examples is a music streaming service where when you like or dislike songs and the music streaming app shows you the songs of similar taste.
AI products will learn more and more about the users based on their Behavior. It will help in creating a better user experience.
Conclusion:
These UI design trends that we have discussed above are not only meant to satisfy basic user requirements, but they are also useful to highly optimize & provide a greater degree of usability as well as accessibility to the end-users. If you think that we have missed out on any top trending UI design trend for 2020, then let us know by commenting below.