Fexle Services, a leading Salesforce Consulting provider, is known for offering superlative cloud-based to solutions to the global clientele. The innovative team at Fexle always strives to make the life of the Salesforce community smooth with its innovative and unique solutions.
Recently, the company has added a new feather in its hat and brings to you, the first-ever marketing cloud content migration tool.
The tool is designed and developed to mitigate all sorts of hassles which occur at the time of migrating content in the marketing cloud.
Until now, the users who attempt to migrate their content including, images, content blocks, email templates, etc. on marketing cloud from one instance to another, they often get stuck because of its time-consuming process, and because of it their productivity go to rack and ruin.
Are you also facing problems while migrating your content from one instance to another? Do you worry about the error-prone manual process of content migration in marketing cloud? Does your productivity is deteriorating because of slow content migration process?
To let the Salesforce community overcome all these problems, Fexle has come up with marketing cloud content migration tool – namely Nube Transfer.
This tool is first of its kind in the world of marketing cloud, and it is designed and developed under the aegis of experienced professionals.
Before we continue discussing more on the benefits of this tool, let us first tell you some of the major problems that this content migration tool can resolve.
Some Common Problems That Nube Transfer Cloud Solves
Migration of content in the marketing cloud is as daunting as shifting your house from one place to another, it's just that, the former one is a more complex task.
Every organization faces challenges at the time of moving content from one instance to another. Therefore, it is crucial to understand the problems of marketing cloud content migration, which Nube Transfer could solve easily.
It might be possible that your organization is also facing such problems.

Time Consuming
When it comes to migration and deployment of content in the marketing cloud, the biggest challenging factor that users face is that it is arduous. It takes hours and hours of users to transfer their data from one organization to another. In this competitive market, the essence of time is money and second wasted means money wasted.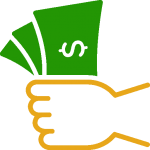 Costly Affair
Since the migration of content takes time to transfer in the marketing cloud, the companies are required to put a dedicated resource to take care of the content migration process. Companies have to bear the additional cost and spend additional time until the process gets completed.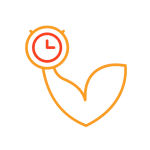 Manual Efforts
It takes sweat of one's brow to migrate terabyte and petabyte of content in the marketing cloud. The users diligently put manual efforts to select the content, the type of content, the destination where content has to migrate and then transfer the content. The entire content migration process takes plenty of time which a person can dedicate to another productive task.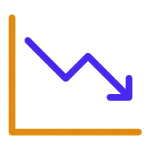 Productivity Issue
Due to the manual process of marketing cloud content deployment, the fecundity of a company gets crippled. There are high chances that due to manual efforts either data gets lost or users missed transferring a required content, which ultimately affects the overall productivity of a process and business.
The Glimpse of Benefits and Features of Nube Transfer
With the advent of Nube Transfer as a marketing cloud content migration tool, all your content migration-related concerns could easily get resolved in a jiffy.
The automated process of content migration in marketing cloud smoothens the entire process. Businesses can concentrate on other essential productive tasks. With Nube Transfer at your disposal, you need not have to worry about your time, the tasks which require your hundreds of hours, the same content migration can be done in just a couple of hours.
When Nube Transfer Will Launch?
Fexle Services worked a day in and day out to develop this utility. Nube Transfer is the result of the months of sheer dedication and meticulous efforts of our team.
In our pursuit of innovation, Nube Transfer will surely streamline your marketing cloud content deployment process.
We are happy to announce that this amazing utility will launch on June 1st 2020, and users can enjoy using Nube Transfer from the same day.
What's More in Our Bucket?
The benefits and features that we have mentioned above is just a trailer, wait for our next post, where we will discuss the functionalities and benefits of utility in detail. Till then, get ready to bolster your marketing cloud.