Ever since the novel Coronavirus has come into our lives, going digital becomes the need of the hour. From a small scale to an enterprise-level organization, each company has adopted the new digital way to get connected with peers and colleagues.
Amid the global outbreak of the pandemic, the majority of giant tech companies are also planning to organize their events and conferences virtually.
Dreamforce, an annual four days Salesforce event, is known for its grandness. The event brings together the entire Salesforce community under one roof to celebrate the success of Trailblazers and customers. Salesforce Dreamforce is an event where Trailblazers from around the globe share their success stories and knowledge with each other.
Last year the event drew 170 000 registered attendees. Seeing the delicacy of the current situation, the company has taken another decision.
In its April statement, Salesforce has released a statement in which it said that to ensure the health and safety of its customers, partners, communities, and employees, it has decided to reimagine its Dreamforce 2020 event in the new and virtual way.
But, seeing the increasing numbers of Covid-19 cases globally, it seems that Salesforce is not sure if it will going to organize Dreamforce, the mega annual event this November, at all.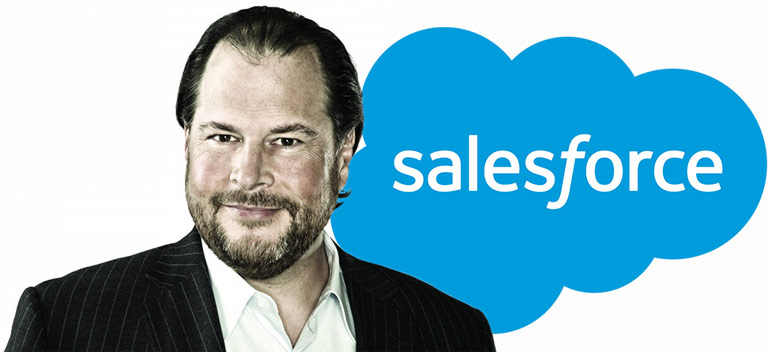 In an interview with The Information, Salesforce CEO Marc Benioff has given a hint that the company might entirely forego Dreamforce event 2020, the largest & the star-stud event.
"Dreamforce is obviously a critical brand for Salesforce, but there's no Dreamforce this year," Benioff said in an interview with The Information.
He also said that he is no longer sure if such a gigantic event will ever be replaced by a digital format.
On the other hand, Silverline, a leading Salesforce channel partner, has been dexterously working with Salesforce for the preparation of the digital conference.
The Chief Growth Officer, Kai Hsiung told CRN, "From that perspective, we've been eager to see how a virtual Dreamforce could take place, with Silverline supporting it with all our digital marketing capabilities."
However, Salesforce is not the only company in the ecosystem of tech giants who have taken such a decision.
Earlier in March, Google has also decided to cancel Google Cloud Next '20: Digital Connect event, which was scheduled to take place in April in San Francisco.
In its earlier update, Salesforce has also said that along with the Dreamforce event, the company is also planning to reimagine its other major events and conferences like Tableau Conference 2020, Tableau Conference Europe, TrailheaDX India, and world tours to organize virtually.
At this point, when the entire world is going through turmoil, we can't exactly say if Salesforce will cancel the Dreamforce entirely or not, but on the same hand, we also cannot ignore the hint given by Marc Benioff. Meanwhile, all that we can do is to wait for the official statement by Salesforce on the Dreamforce event 2020, and only then any clarity will come.