In his theory, famous geologist & naturalist Charles Darwin introduced the concept of survival of the fittest. This concept of survival is not just limited to the ecology but it also applies in every sector and every industry.
Today, businesses in a quest to survive, always innovatively serve their customers to hold them for a longer period.
According to a research study, 80% of companies believe that customers' experience with the company is as important as its products.
Companies have left no stone unturned to establish modern and high-tech customer contact centers to solve clients' queries as rapidly & efficiently as possible.
Still, 93% of customers prefer to have their problems discussed over the phone through a customer care executive.
And, that's where Salesforce has announced its latest product namely, Service Cloud Voice. It is introduced with an aim to modernize contact centers by implementing telephone inside Salesforce Service Cloud.
This highly anticipated feature of Salesforce came into limelight at Dreamforce 2019, and it introduced a product that "unify voice calls, digital channels, and CRM in real-time, for the first time."
Before we delve and learn more on Salesforce Service Cloud Voice, we should understand why it becomes important for businesses to adopt this product.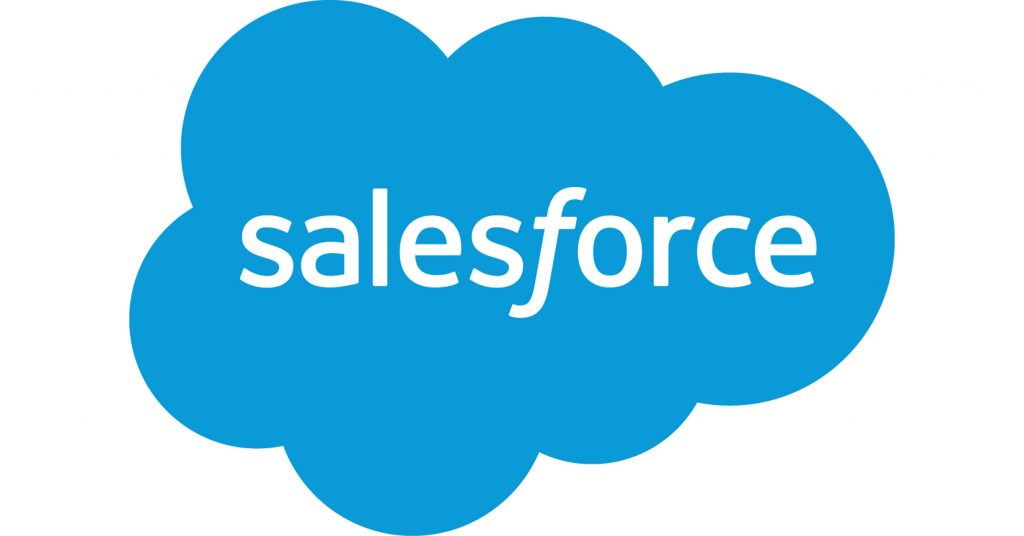 Why is Service Cloud Voice Important?
The outbreak of Covid-19 has forced us to shift to a more virtual ecosystem. As a matter of fact, the digital world has now become the new normal. But have you wondered, for how long this new normal will last?
Frankly speaking, we could never go back to our old ways of pre-COVID-19. In the present situation, contact centers are facing the following challenges:
The phone channels are shut as offices are closed and there's no one to answer them.
Organizations were not prepared for work from home scenarios.
3rd party call centers are shut. It has increased the burden on the onsite resources.
Disconnected customer data. The problem in achieving a 360-degree view of the customer.
Overlooking of new-age customer services like personalization, competency, convenience, and pro-activity.
The above stated were just a few of many challenges that contact centers are facing, and for that Salesforce.com has launched Service Cloud Voice, which will accelerate customer experience on voice to an entire new level.
Service Cloud Voice: A Solution That Let Customers Expect A Connect Experience across Channels
In this digital era, customers interact with a company using 10 different channels on average, and they expect a personalized experience across all the channels. In customers' words – they want you always on, always know who they are, always want you there, and be always ready to help.
And by bringing Service Cloud Voice with telephony, digital channels, and CRM data, in a unified console, you enable agents to deliver expedite and proactive services to customers.
The Service Cloud Voice will allow agents to get an enhanced experience, and supervisors to get improved visibility across multiple channels that are AI-driven on an intuitive console.
Benefits and Features of Service Cloud Voice
Boost Agents' Productivity
Now agents can give customers consistent service on every call with the help of Service Cloud Voice. Now agents have access to a 360-degree customer view with all necessary insights. It will help them close the case faster, handle calls efficiently, reduce average call handle time, manage data entry, and call wrap-up time.
Answering Phone with AI
The amalgamation of Service Cloud Voice and Artificial Intelligence enables agents to deliver flawless customer experience using voice transcription from Amazon Connect along with AI-powered recommendation from Einstein. Einstein will help agents with the right knowledge about customers and next steps to solve issues.
Utmost Personalization
Let the hyper-personalized customers turn into your fan with the Service Cloud Voice. It will let call centers deliver proactive & personalized services to customers. With this solution, agents can check out the entire history of a customer prior to their conversation, and serve as per their expectations.
Training & Management
At the contact centers, it is often seen that the supervisors face problems in getting the right tool to extract the information of the customers' calls. On the contrary, the Service Cloud Voice offers supervisors a real-time omni-channel insight through which they can rapidly resolve cases and onboard new agents as per the changing experience.
Service Cloud Voice and Amazon Connect
Salesforce, no doubt is the world's number one CRM and AWS is the most adopted cloud platform. Both Salesforce and AWS offer the finest cloud services with strategic integration, on the foundation of simplicity and security. The Service Cloud Voice flawlessly integrates Amazon Connect in Salesforce Service Cloud CRM to empower contact center agents with a complete tool stack that enables them to deliver next-level and more enhanced customer service support.
How To Get Service Cloud Voice?
The newest product in Salesforce, the Service Cloud Voice is now available for customers using Lightning, on Enterprise, Performance, and Unlimited Editions.
Things To Keep in Mind
Voice is unavailable in the Classic version.
Voice is not available on Salesforce Mobile.
Voice is supported only on two browsers Mozilla Firefox & Google Chrome.
How Fexle Can Help?
We at Fexle Services breathe Salesforce. We understand the voice and the AI aspects of the contact center. We are a Salesforce Silver Consulting Partner company with a team of seasoned Salesforce professionals who well-versed in Salesforce Einstein, and Service cloud implementation services.
Our team has thorough knowledge & experience of working on the cutting-edge service cloud innovations, and we are aware of the importance of having your voice solution tightly integrated into your CRM.