Did you know, the on-demand app economy is attracting over 22.4 million consumers every year, and $57.6 billion in spending? (A Report by Harvard Business Review)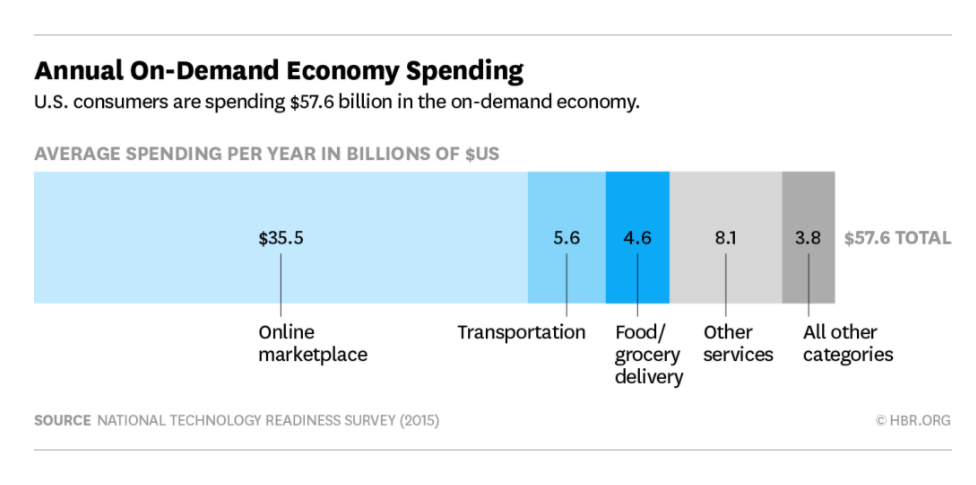 Businesses leave no stone unturned when it comes to customer satisfaction. No matter from whichever industry a business is hailed, it always finds an innovative way to achieve the highest customer satisfaction rate.
The on-demand solutions are the result of such innovations. From the last few years, the market of the on-demand economy has surged high.
Facilities offered by the on-demand solutions are making the life of people amazing and easy. With on-demand mobile applications, businesses have reached the doorstep of their consumers.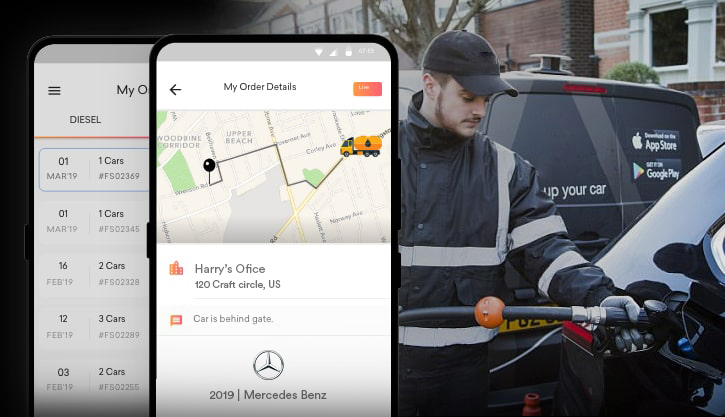 It means, the consumers do not have to personally visit the brick and mortar store. They only need to tap a few times on their on-demand solution and get the desired product at their doorstep.
From food ordering to clothing, and from taxi booking to movie ticket booking, you can enjoy everything right in the comfort of your home. All thanks to the on-demand solutions.
The latest addition in the world of on-demand solutions is fuel delivery.
Yes, you read it right!
Now you can also order fuel at your doorstep.
Gone are the days when you personally have to visit a gas station. Now, with the help of an on-demand fuel delivery application, you can have fuel for your vehicle easily.
But before we move ahead, let us first understand some interesting facts on the on-demand economy.
On Demand Economy Facts and Stats
A major survey was conducted by Burson-Marsteller in the United States of America. The key finding in the report is as follows:
86.5 million Americans are using on-demand services.
45 million Americans have offered on-demand services.
51% of those who have offered on-demand services admit that their financial situation has extremely improved.
In another survey done by Intuit, on the on-demand economy, it has been found that:
70% of people offering on-demand services are satisfied with their work.
81% plan to continue working with the same provider over the next year.
63% of workers are happy in offering on-demand services.
We hope that by now, you must have understood the reason for the entry of fuel delivery in the world of on-demand solutions.
Ensure you hire the best Fuel Delivery app development company, which can build a strong and intuitive app for you. Also ensure to hire mobile app developers, and do check their fuel delivery app portfolio in prior.
Benefits of On-Demand Fuel Delivery Mobile Apps
Better Quality of Fuel
Ordering fuel through the on-demand mobile app ensures the finest quality of fuel, which benefits the life expectancy of your vehicle.
Time-Saving
Having fuel ordered online will help you save a lot of time and effort. The doorstep delivery of fuel will be a great experience.
Support in Emergency
One of the best parts of having fuel ordered online is that you have to get it anytime and anywhere as per your emergency.
Lower Maintenance Charges
Fuel delivery mobile apps help fuel agents to save their cost of investment and maintenance on the fuel station.
Different Panels and Their Features of On-Demand Fuel Delivery App
User Panel
Login-Sign Up – The must-have facility to let users easily login /signup with the app. Customers can register with their email and social media accounts.
Fuel Delivery Request – With the help of this feature, customers can choose the type of fuel, quantity, location, time, etc.
Pricing – Based on the fuel type and its quantity, the user can view the total price of their fuel order.
Payment Integration – Customers can order online fuel using multiple payment gateway options such as internet banking, eWallet, debit/credit cards.
Real-Time Tracking – Customers can track their order in real-time with details such as driver's name, driver's fuel tank, and their position on the map.
Push Notifications – The frequent push notifications will let users update with recent offers, discounts, promotional offers, etc.
Order History – Customers can check the history of previous as well as current orders.
Ratings and Reviews – Through this feature, customers can provide their reviews and ratings on the order they have made.
Digital Receipts – The customer can receive a digital receipt once their fuel order is fulfilled on their registered mail id.
User Profile – Users have the liberty to manage their profile, name, address, payment modes, etc.
Support – At the time of a query, customers can reach Admin executives for the solutions.
Referrals – Customers can leverage the referral feature by sharing apps with friends and family members.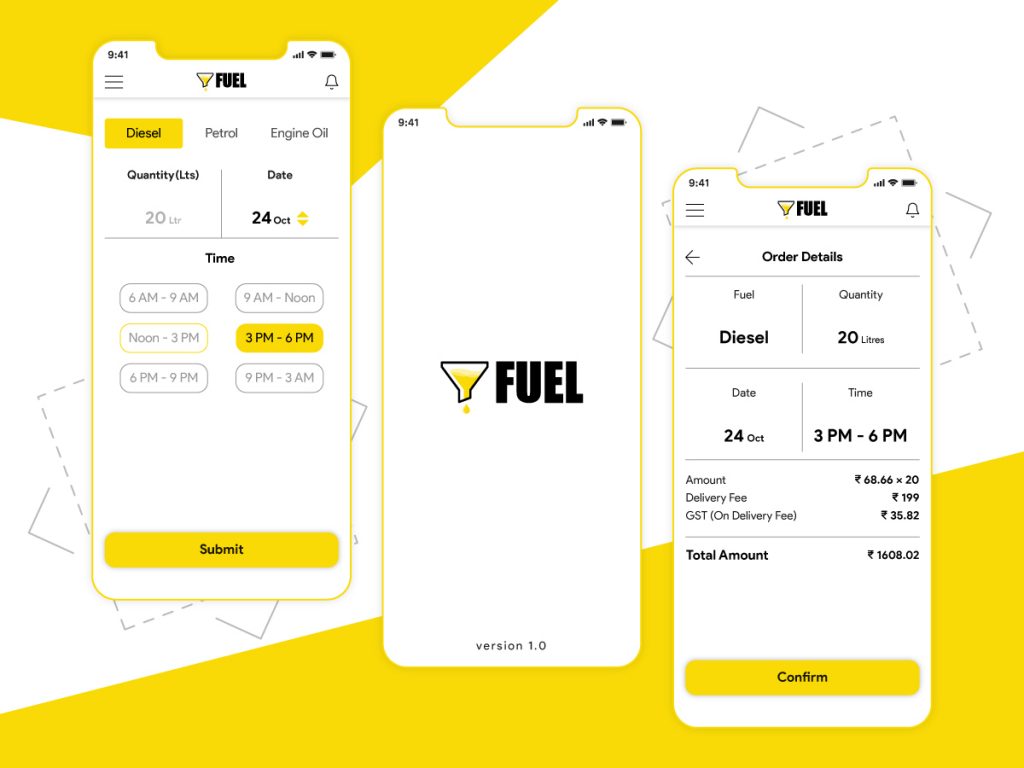 Driver Panel
Sign Up/Login – It allows drivers to install apps and easily register or log in with this on-demand fuel delivery app.
Online/Offline Status – Drivers have the facility to show their availability through online and offline mode.
Dashboard – Through dashboard features, drivers can check the requested, scheduled, and finished deliveries. They can also check earnings on the dashboard.
Accept/Reject – Drivers can accept or reject the received request, and they can also track the order in real-time.
User Info – Drivers have the facility to view customers' contact information like name, phone number, location, type of fuel, etc.
Easy Navigation – The robust navigation feature allows drivers to reach the desired location on time.
Digital Signature – Drivers take digital signatures of their customers on completing the delivery.
Payment – The payment will be released to drivers once the delivery is done.
Profile – Drivers can manage their profiles along with their information such as name, email id, address, etc.
Support – Offer them access to help and support departments in need.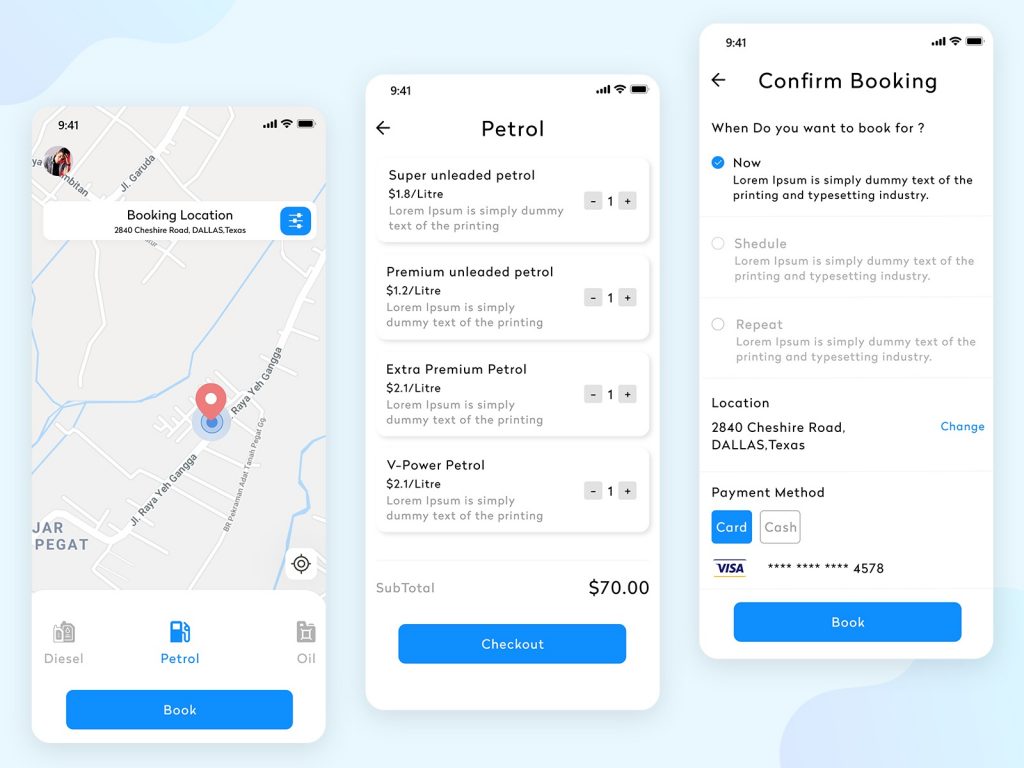 Admin Panel
Login – Allows admin to securely log-in to the web-based panel.
Dashboard – Through the dashboard admin can view different statistics such as total fuel tankers, total drivers, total customers, etc.
Tankers Update – Admin can seamlessly add and update fuel tankers through the admin panel.
Drivers – Easy driver management along with the real-time location on the map.
Customers – The Admin of the panel has the right to manage registered customers.
Fuel Pricing – Admin can change and manage the pricing of fuel.
Order History – View what customers have ordered previously along with their transaction.
Notifications – Admin receives notifications on different events like registration of new driver, order payment, etc.
On-Demand Fuel Delivery Mobile App – The Must-Have Features
Adjust Pin To Vehicle Location – In case if a user gets stuck at someplace where there is no gas station nearby, then with the help of GPS, he or she can adjust the pin as per their location & fuel delivery executive will reach in no time.
In-App Text & Call – An in-app text and call feature will help users to connect with the delivery agent and learn when the fuel will be delivered.
Promotions – The more promo codes you offer, the higher are the chances of getting more orders. Do incorporate the promo codes tab.
Real-Time Tracking – This feature is beneficial for all the parties viz, customers, admin, and delivery agent.

How On-Demand Fuel Delivery App Functions?
Just like all other on-demand mobile apps, fuel delivery apps also allow customers to make orders without personally visiting the brick and mortar store.
The fuel delivery service app has easy functioning. Whenever your gas tank gets vacant, you can order fuel in just a few clicks.
Register – Download the fuel delivery app, fill the details like your name, mobile number, address, etc.
Location – The app will detect your live location through the app GPS integration feature.
Fuel Request – Select the type of fuel, whether you want petrol or diesel, quantity, and you can check the price.
Order Delivery – Once you are done with the above-mentioned steps then wait for a couple of minutes. You will receive your order at your desired place.
Major Challenges Comes With On-Demand Fuel App
Legal Issues – There are few but essential legislative essentials that an app owner has to fulfill. You have to receive approval from the Ministry of Petroleum and Natural gas, and also from the Petroleum and Explosives Safety Organization (PESCO). You should keep in mind and implement all safety and security measures and accordingly design petrol trucks.
Safe and Passable Trucks
Fuel is an extremely sensitive issue. It is sensitive to leaks, air, and combustion. Therefore, another challenge that you might face is to design such trucks that can ensure a safe commute of fuel. The trucks should be air-tight, theft-proof, and most importantly combustion-proof.
High Tech System
You should not only focus on security but also on building trucks equipped with a high-tech system. The trucks should include a system of fuel quality monitoring which tells you about details of adulteration and impurities in the fuel.
How You Can Generate Revenue From a Fuel Delivery Mobile App?
Some of the most prominent ways of generating greater revenue an on-demand fuel delivery app are as follows:
You can allow third parties to showcase their ads on your app, and you can charge them for ads.
You can also offer premium or subscription-based services to your customers.
You can charge your customer for convenience fees.
Top Players in On-Demand Fuel Delivery Applications
Although the concept of on-demand fuel delivery is surging high, yet there are multiple businesses and entrepreneurs who have already started leveraging this untapped section.
Some of the famous on-demand fuel delivery apps are as follows:-
WeFuel
Filld
Booster
Purple
YashiInc
eZFill
How much does it cost to build an on-demand fuel delivery app?
The app development process can be really hectic, especially if you are not aware of some important attributes such as features to include, cost, legal issues, different components, panels, etc.
The development cost of the on-demand fuel delivery app depends on multiple factors. The deciding factors and associated cost are as follows:
App Platform – iOS, Android, Hybrid, etc.
Size of App – More the feature, the more will be the app's size.
App Design – User interface, look & feel of overall app.
Team – The expertise and experience of the team including designer, developer, manager, etc.
Basic Features – User account, order, cart, tracking orders, etc.
Advanced Features – No. of payment gateways, geolocation, calendar, push advice, etc.
Considering all the features and functionalities, the cost to develop an app like Filled/Booster/WeFuel will range between USD $40,000 to 60,000