Whether it's a small company or a large scale enterprise, companies across the globe have now started understanding the amazing benefits of Salesforce and its products. According to recent statistics, more than 90% of companies with 11 or more employees have adopted CRM software.
This CRM software, along with its products, has plenty of benefits to its consumers across the globe.
In this post, we will understand how Salesforce CRM and its products are bringing digital transformation in businesses.
Before that, lets' first understand the basics of Salesforce and why it is essential for businesses.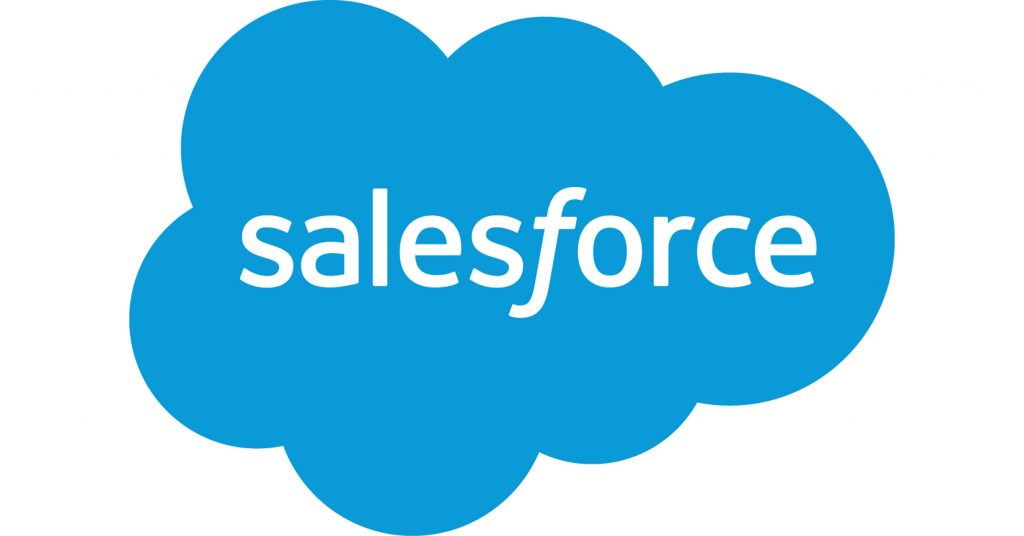 What is Salesforce?
Salesforce is the most captivating cloud-CRM vendor that has popularized the SaaS model. Gradually with the time, the company has now started offering a spectrum of cloud business solutions, tailor-made to meet the needs of multiple industries, business roles, etc.
Salesforce offers a comprehensive platform to businesses of all types so that they can handle interaction with their present as well as prospective clients & enhance customer growth & drive success.
Some Stats on Why To Choose Salesforce?
The modern Salesforce CRM platform is perfect for the modern needs of the businesses of the future. This cloud-based CRM platform not only automates customer tracking and analysis, but also boosts the sales lifecycle, and ensures that the marketing and the sales teams are optimally positioned to target customers & prospective customers.
Here are a few stats that show why choosing Salesforce CRM will be the best choice?
It increases revenue by 25%
It enhances customer satisfaction by 35%
It improves ROI for marketing by 25%
It increases productivity by 44%
Fortune 100 companies using at least one Salesforce app are 88%
Different Salesforce Products Category – An Introduction
One of the best parts of Salesforce products is that the products run completely in the cloud, which mitigates the high maintenance cost, and charges of setup. Another important part of cloud-based products is their easy accessibility, which allows users to work from any device, from anywhere, and at any time. All they require is a stable internet connection.
For different business requirements, Salesforce offers multiple end-to-end solutions. Let us move ahead and discuss each product one by one, and learn how these products will prove helpful in businesses' growth.
Salesforce Sales Cloud
Evident to its name, the Salesforce Sales Cloud helps businesses to personalize their customer venture. With the help of Sales cloud, users can efficiently understand business health, and improve the chances of longtime and loyal customers to all the interactions.
By using the in-built AI technology, it helps you spread your reach irrespective of a new market, new industry, or a new neighborhood.
With the help of the Sales Cloud, the user can plan their business territories, observe the performance of the team, and track the representative execution, to name a few.
Salesforce Service Cloud
Designed to meet the vivid requirements of vivid customers, the Salesforce service cloud also helps businesses to offer personalized services to clients via multiple channels such as live chat, phone, emails, etc. This cloud-based CRM product is a perfect choice for a customer service application.
This Salesforce product is dedicated to solving customer issues & rapidly shut the cases from a single screen console.
Salesforce Marketing Cloud
Powered by an intelligent marketing platform, this product delivers a personalized customer journey for mobile, social, email, digital advertising, and data management platforms. Users can excellently create & manage customer journeys through the marketing cloud.
As Salesforce says, the marketing cloud helps users to deliver the right message at the right time on the right channel that ultimately drives customer engagement.
With the help of this product, you can also drive customer engagement with the help of CRM & other data to automate & personalize your email marketing at scale.
Users can scale up their digital marketing by adding mobile to their social as well as their email campaigns. In addition to all, users can also develop one-to-one customer journeys across email, social, mobile, ads, etc.
The marketing cloud has multiple products listed at the disposal of clients, these products are as follows:
Pardot for B2B businesses
Journey Builder
Data Studio
Email Studio
Interaction Studio
Audience Studio
Datorama
Mobile Studio
Advertising Studio
Social Studio
Salesforce Community Cloud
It is a platform where users can build a community for all those who are related to their business ecosystem. The community not only ensures seamless connectivity with customers, employees, and partners of the company, but also offers a chance to get connected with suppliers, applicants, job agencies, vendors, and retail locations.
Irrespective of the devices and the location, the community cloud will enhance communication, sharing of data & files, collaboration, and records effectively.
In addition to all the community cloud offers users a business solution called, Salesforce Partner Relationship Management that helps in driving demand to your business channel, and also helps in onboarding partners.
Some of the most important community cloud features include:
Data integration from any source
It holds answers accessible & organized
Building personalized experience
Craft for every device
Onsite engagement enhancements
Salesforce Lightning
In 2015 Salesforce introduced a powerful version of its CRM platform, called Salesforce Lightning, that is designed to maximize the productivity of sales representatives by ensuring them meaningful insights and by creating a new way to sell.
Another main reason why Lightning is essential for business is that it automates the sales process. Sales rep. can check out every opportunity in the sales pipeline with recommendations for the next steps to take.
Salesforce Lightning also helps you keep track of all your sales activities by providing you the metrics insights of what is really going on in the Sales world of business.
Businesses can also focus on higher quality leads and opportunities with the help of the Lightning platform. It also allows app development at lightning speed through lightning app builder.
Users can clean duplicate data rapidly and access the required data from anywhere and anytime.
Salesforce Einstein
In case a user requires a strong and intelligent business analytic solution, for Salesforce Einstein is a perfect choice. This product from Salesforce works as a mobile-first technology and works with any kind of data from any source.
Salesforce Einstein offers its users an appealing data visualization and user-friendly mobile interface. It also provides fast cloud speed and facilitates instant data exploration.
Here is the list of major Einstein products:
Einstein Vision
Einstein Discovery
Einstein Prediction Builder
Einstein Bots
Einstein Next Best Action
Einstein Language
The Industry-Specific Products by Salesforce
In order to satiate the requirements of every industry, Salesforce offers some really amazing industry-focused products that are designed to transform every aspect of the business process. Following are the major Salesforce industry products –
Salesforce health cloud
Salesforce IoT Cloud
Salesforce financial services cloud
Salesforce apps cloud
Salesforce philanthropy cloud
Salesforce analytics cloud
Salesforce government cloud
Salesforce wealth management cloud
Salesforce banking cloud
Salesforce travel & hospitality cloud
Salesforce communication cloud
Salesforce retail cloud
Salesforce consumer goods cloud
Salesforce non-profit cloud
Salesforce insurance cloud
Salesforce media cloud
Salesforce life science cloud
Salesforce manufacturing cloud
Salesforce service cloud voice
The Impeccable Salesforce Consulting Services by Fexle Services
Fexle Services is a top-rated Salesforce consulting company, having its physical presence in India and the USA. Awarded with the most prestigious badge of Salesforce Silver Consulting Partner, the company has a professional team of Salesforce consultants developers, administrators, and architects.
The company has a team of 110+ tech geniuses. Collectively the company holds 140+ certifications including, Google Cloud, Python, JavaScript, etc.
Fexle Services has a team of Salesforce professionals who are the pinnacle of their domains. The vast spectrum of Salesforce-based services that Fexle offers include Pardot solutions, Mulesoft solutions, IOT cloud solutions, Heroku solutions, and AppExchange Development Services, to name a few.
Conclusion
We have tried to include all the significant Salesforce products in our post here. We also hope that through this blog you would be able to understand business solutions in a better way.
Still, the ocean of Salesforce is infinite; to understand each product you have to investigate more. Through this post, we aim to guide for more knowledge so that you can connect with a leading Salesforce development company at the earliest.