Fantasy sports applications have revolutionized the world of mobile app development. On average people of the age of 18 and older are crazy for playing one or other fantasy sports app.
According to a survey by Statista, more than 85% of fantasy sports gamers in India prefer to play games via apps, and only 7% and 8% of respondents prefer to play fantasy sports on desktop and mobile/website, respectively.
If we talk about how fantasy sports apps have influenced the global mobile app development market, you will be left surprised.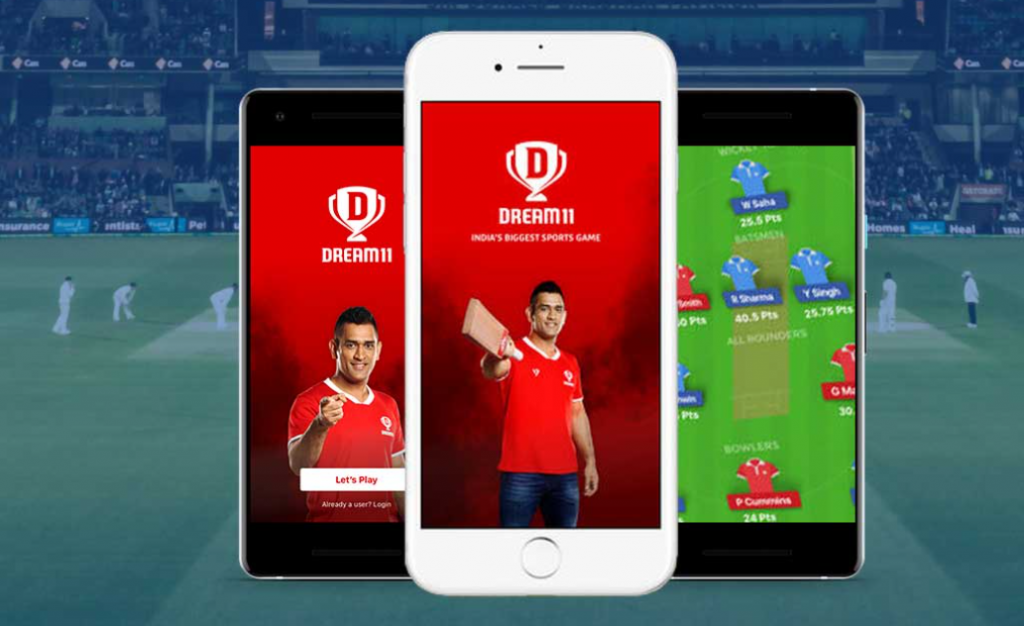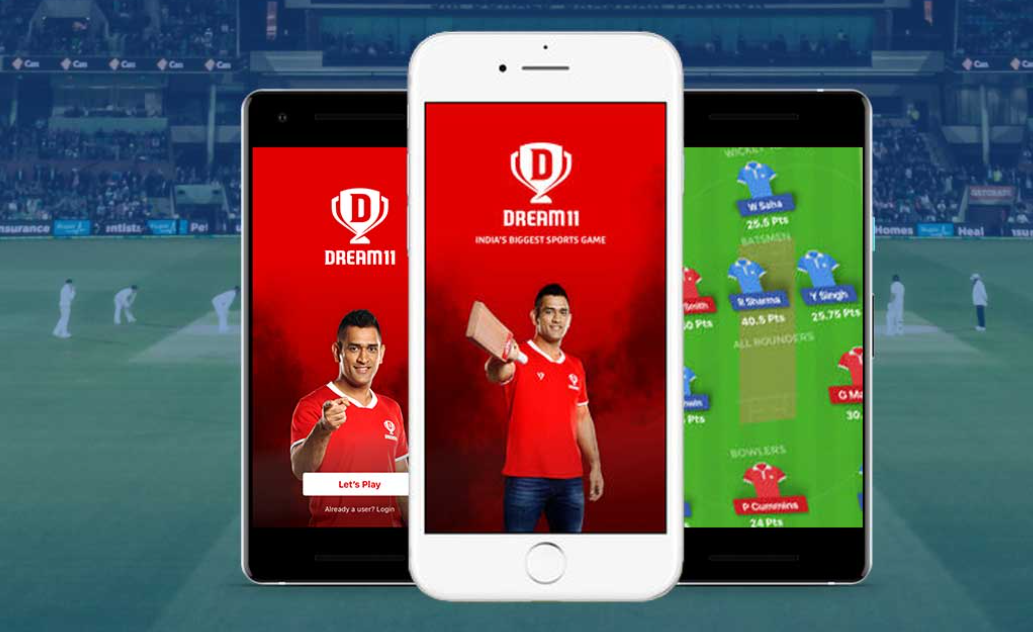 Fantasy Sports Mobile Apps and Some Important Stats
From merely 5,00,000 back in 1988, the users of fantasy sports are now 59.3 million in the USA and Canada alone. According to Technavio, the market for fantasy sports is expected to grow by USD 9.34 billion from 2020 to 2024.
The addiction to fantasy sports is such that the FOMO (Fear Of Missing Out) is induced fantasy sports players to spend a huge chunk of time, money, and energy on the games.
Here are a few points that you should know before we delve into fantasy sport mobile app development.
Among fantasy players 81% are male and 19% are female.
50% of gamers aged between 18 to 34 years.
47% of gamers make more than $75,000.
Fantasy sports players spend on average $556 on league-related costs.
According to a study by Orbi Search, the market of fantasy sports will register a 13.24% of CAGR in terms of revenue. Whereas, the global fantasy sports market size will reach US$ 33199.64 million by 2025.
How The Business Model of Fantasy Sports Works?
The realm of fantasy sports gaming application is connecting sports fans with their favorite players. Evident to name, the apps are indeed full of fantasy where a player can pick his or her team and choose a player of their choice.
Fantasy sports mobile app allows users to select a team of any sports such as cricket, hockey, football, kabaddi, and many more.
Here is how you can play a fantasy sports mobile app in general:
1. Select the Match – On entering the app, users have to select a match of their choice post the OTP verification. A fantasy sports app is equipped with multiple on-going and upcoming matches.
2. Form a Team – Next, the player needs to create a team. Users need to form their team as the requirements of a game. For example: If you have selected a cricket match, then you need a total of 11 players to form a team.
3. Captain of The Team – Now, users have to select a captain of the team and vice-captain (as required).
4. Create Various Teams – A user can form multiple teams according to the requirement and norms of the game. Players can choose to join the team of his or her choice.
5. Team Management – Until a game reaches its deadline, the fantasy sports app player can modify the created team at any point. Gamers can also keep track of the players. It will help them make the most out of the match.
6. Reward Distribution – When a match gets completed, the rewards points will be distributed among the players as per their performance. The user whose team has earned the highest points will be declared the winner of the league.
Revenue Model of a Fantasy Sports Mobile Application
You must be wondering how you can create money out of your fantasy sports mobile application?
The application earns money by charging the players a certain amount as an entry fee at the time of their joining any contest.
The fantasy sports app deducts an amount of the entry fees as a commission and distributes the remaining money among the winners of the match.
For example, suppose there are a total of 50 players, and from each player, the entry fee charged is 500, so the sum of the total entry fee will be 25000.
From this comes 25000, say 20% which will be 5000, is added to the revenue and the remaining 20000 will be distributed to the league winners.
Significant Features of Fantasy Sports Mobile Apps
| | |
| --- | --- |
| User Panels | Admin Panel |
| Login/Sign Up | Admin Logo |
| View Player Status | Manage Results and Points |
| Profile Settings | Payment /Transaction Management |
| My Winnings, Scoreboard | Fantasy Points Management |
| My Offers | Notifications & Requests Management |
| Create or Join Leagues & Tournaments | Manage Leagues, Players, and Players Assignment |
| Create a Team Page, Players, Position Formats, Points | View & Manage the List of Users, Payment, Transaction, Win History |
Add-On Features To Be Included in Fantasy Sports Mobile Apps
| | |
| --- | --- |
| User Panels | Admin Panel |
| Live Chat with Group | Dashboard Analytics |
| Social Media Sharing | Other Sports Integration |
| Live Commentary Feed | News Feed Activities |
| Photo Gallery of Live Games | ESPN API Integration for Player Statistics |
| Live Video Streaming of Games | Leaderboard for team, players, user based on income |
| Payment Made for Subscription | Coupons/Offers Management |
The Emerging Features That Can Be Incorporated In A Fantasy Sports App Development
Artificial Intelligence Based Algorithm – The AI-based algorithm, when integrated with the fantasy sports mobile app, lets admin set multiple chances or odds. Machine Learning enables your app to work on behavioral patterns, which surely take a business to the next level.
Chatbot API Integration – An experienced on-demand app development company can easily integrate custom BOT API for any fantasy games. It will allow the admin to collect the required & important details of players, groups, etc.
Blockchain-Based Transaction – As a fantasy sports app owner, you should use the Blockchain technology to standardize and secure the transaction process. It will equally empower players as well as admin.
Here are some advanced features that you can include at the time of fantasy sports app development:
Easy customization when needed.
On-click withdrawal.
Time management of contest joining
GST management
User-level management
Email and notification management
Sequenced management of admin and sub admin
App tour management section
Champion and score prediction
Live performance status
Live match changes

Major Types of Fantasy Sports Mobile Apps
You can develop fantasy sports apps for various kinds of fantasy games, which are as follows:
Daily and weekly games
Games based on the scores
Different conceptual-based games
Multiple league-based games
Important Sports for Fantasy Games
Fantasy cricket mobile apps
Fantasy sports mobile app for Golf
Fantasy soccer mobile apps
Baseball Fantasy sport applications
Fantasy sports football apps
Fantasy basketball mobile apps
Fantasy rugby apps, and many more
Top Fantasy Sports Players in The Market
The global market of fantasy sports apps is compact with a spectrum of fantasy sports mobile apps. The presence of various fantasy sports ensures that gamers will never go out of options for fun and exhilaration. Here are the top fantasy sports players in the market:
Dream 11 – This fantasy sports app is the market leader and triumphed over all other applications.
Fanfight – Fanfight app is also listed among the best fantasy sports applications in the market, which runs on multiple platforms. This app has over 1 crore users.
Ballebaazi – This is comparatively new in the world of a fantasy sports application. It offers less competition for players to ensure a high chance to win rewards and points.
My11Cricket – Another addition in the list of fantasy sports applications, My11Cricket has over 1 crore registered users already. Not only is its user interface appealing, but it also provides a fast withdrawal facility to users The global market of fantasy sports apps is compact with a spectrum of fantasy sports mobile apps. The presence of various fantasy sports ensures that gamers will never go out of options for fun and exhilaration. Here are the top fantasy sports players in the market.
How You Can Make Money Through A Fantasy Sports Mobile Application
Following are the major ways how a fantasy sports application can help you make fortune –
1. App development on multiple platforms like Android, iOS, Hybrid, etc.
2. In-app advertising
3. eStore Integration
4. Offering free leagues
5. Sponsorships
6. Affiliate network
Technology Stack for Fantasy Sports App Development
1. Sports API – Goalserve, RapidApi.com EntitySports, Sportsmonks
2. Database Management – MongoDB, MySQL, PostgreSQL, Cassandra, HBase, MailChimp Integrations
3. Front End – JavaScript, CSS, HTML5, Bootstrap, jQuery, AngularJS
5. Cloud – Google Cloud, Azure, AWS, Salesforce, Cloud Foundry
6. Payment Integration – Paypal, Stripe, Braintree, PayUMoney, e-Wallets, Net Banking, e-Banking
7. Push Notifications – Twilio, Amazon SNS, Push.IO, Map, Urban, Airship, AdPushup
8. Real Time Analytics – Big Data, IBM, Hadoop, Spark, Apache, Cisco, Flink
How Much Does It Cost To Develop A Fantasy Football App Development
Fantasy sports mobile app development cost depends on multiple factors. These factors are:
The platform of an application
Complexity and features of an app
Front end and back end development
UI/UX development
3rd party API integration
The number of hours invested
Team size and structure
Location of a developer
If you hire fantasy sports app developers from the UK or US, it will cost you around $70 to $250 per hour. Eastern Europe based developers will cost you around $50 to $ 150 per hour. Talking about India, the most reasonable price of hiring a fantasy sports app ranges from $20 to $70 per hour. On average, the overall development of a fantasy sports app costs you between $35,000 to $50,000.