The businesses from different industries across the world are harnessing the power of Salesforce and its multiple products.
From Sales Cloud to Marketing Cloud and from Heroku to Mulesoft and Einstein Analytics, Salesforce has penetrated almost every aspect of businesses and making them run more efficiently & effectively.
One of the most important Salesforce-based technologies is CPQ – Configure, Price, and Quote. It is one of the intelligent sales optimization tools that help businesses to generate more leads, manage them effectively, and harness a greater Return on Investment.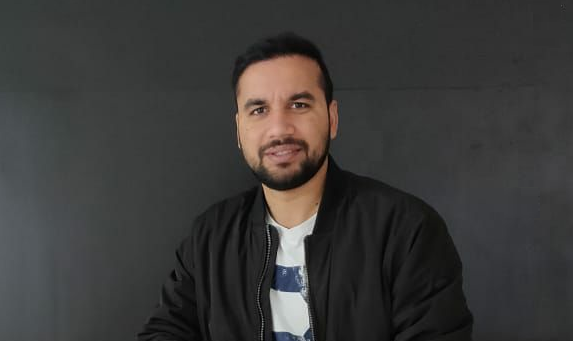 To put more light on this novel technology, we have with us Mr. Subhash Garhwal, the CPQ expert at Fexle Services. He holds almost 10 years of experience in Software Engineering working in Force.com Platform.
In our Tech Talk today, he will discuss multiple aspects of CPQ technology, and he will also explain how this technology enables businesses to see beyond and rise above their competitors.
We have asked Mr. Subhash, some basic yet the most important questions on CPQ technology, considering some of our readers to whom this is alien technology.
So if you are looking for a solution that can accurately generate a quote for orders irrespective of the complexity of a sales cycle, help businesses make smarter decisions, and build recurring customer relationships, then you are at the right place.
Don't miss this enlightening session at any cost.
Let's Start!
Ques 1. What is CPQ (Configure, Price, Quote)?
Salesforce CPQ is a sales software tool, which is also known as steel brick CPQ. CPQ stands for Configure, Price & Quote, and this tool helps customers in providing accurate pricing for any product configuration scenario.
It also allows sales representatives to quote the prices of the products in a quick and accurate manner. CPQ technology allows customizations, discounts, quantities & several amazing features for a product during the sales procedures.
CPQ is compatible with all types of devices, and since it is a cloud service platform hosted at the Sales Cloud Platform, it is always available at the disposal of its users, enabling them to make a wise and impactful sales decision.

Ques 2. Features of CPQ that enable businesses to move from traditional code to CPQ.
CPQ is compact with some really exciting features that will help businesses to grow faster. The features available in CPQ accelerate the traditional sales process with the power of this futuristic technology.
Here's the list of CPQ features that induce business to move from traditional code to CPQ:
1. Product Configuration: This feature allows predefining the product configuration that sells together. For Example, WIFI router product with installation service and warranty Products.
2. Template Generation: This feature allows the customer to define the template according to their business, so when sales representatives need to generate any of the templates, they can directly use the predefined template. CPQ will handle the dynamic value merge.
3. Product Rules & Price Rules: Product rules will automate the product validation/alert/add /remove process. Price rules are useful in performing pricing calculations, and it automatically includes discounts.
4. Renewals: This feature allows the sales representative to renew the contract. By using the renewal feature, the process of remodeling the existing contract has become simple as well as an error-free process. Users can avail of this feature on the click of the button.
5. Amendments: This feature allows the users to amend the contract anytime as per their discretion.
Ques 3. What is the significance of CPQ for businesses?
With Salesforce CPQ, everything that you need to generate quotes for the clients is centralized and available in seconds. CPQ provides several powerful benefits to users, which are as follows:
1. Speed: One of the biggest advantages of Salesforce CPQ is that it helps your company close deals more quickly by optimizing and automating the quoting and contract process.
2. Accuracy: By their very nature, contracts are meant to be accurate and to lock both parties into an agreed-upon business relationship. This means that if there are errors in the sales quotes used in the contract, this can result in significant loss of revenue for your company or a loss in confidence by the client. Therefore it becomes necessary for users to change the contract at the last minute.
Mistakes are almost bound to occur when salespeople spend hours to manually create quotes and configuring them to the client.
CPQ software automates this process and many of the most common human errors can be eliminated.
Additionally, by accessing the most current customer data from Salesforce CPQ, sales representatives can provide each client with the correct products and services and with the right promotions and pricing.
3. Efficiency: The net results of reducing errors and contract lead-time along with personalization of sales quotes, overall streamline quote and contract process.
4. Increase Sales: The Primary goal of any of the new software is to increase sales for the business, and Salesforce CPQ performs this task excellently. The features are powerful, is compact with unbeatable performance. According to data from Salesforce, companies that implement CPQ software increase their average deal size by 105%.
Ques 4. Is there any real-time example where Fexle has helped any client using CPQ technology, and how it has proved useful for them?
There are a couple of clients with whom Fexle is working to implement the Salesforce CPQ. Fox Example: Fexle is working with one of the education sector clients from the last couple of years.
Before CPQ implementation, the client's business had a subscription-based model, and with the traditional sales process, achieving rapidness and accuracy was very hard. Sales representatives are often used to make errors in the quote generation or contracting process.
This causes a delay in the sales process and often leads to the loss of revenue. But after CPQ implementation and after using the Salesforce CPQ Subscription model, things become smooth for them. This becomes possible only because of predefined rules of CPQ that help sales representatives to configure quotes quickly and error-free.
The same thing goes with the entire sales process, as contract generation, revenue recognition, renewal, and amendments all are automated.

Ques 5. Please describe the future of CPQ?
According to a report from the top business magazine, companies are moving their business to the subscription-based model. This makes Salesforce CPQ one of the hottest available sales tools.
It comes with a pre-build subscription-based model. The market statistics for CPQ bears this out as well. It is expected to maintain steady growth of 20% annually for upcoming years.
Due to its decision-making abilities & improved analysis and automation through AI features, it is going to be one of the most used software tools for the sales process.