The Tech business is blindsided in this global pandemic. Due to this worldwide crisis all the tech businesses impacted by the Covid-19 immediate measures like social distancing, lockdown, massive workforce lay-offs, and other such things.
Many countries are already facing a severe economic downturn. Covid-19 rages on business owners, and due to this global issue the CEO, and other higher management of a company need to have effective cost-saving strategies to implement in their business continuously.
This fear of CoronaVirus has not only impacted the common man but has also created lots of problems for businesses also.
In the era of technology, the tech businesses are going with smart things to continuously work to avoid the risk of Covid19 and adopt the good things that streamline their operations, all thanks to advancements in the technology.
The tech businesses are looking for measures to reduce the cost during the Covid-19 pandemic and apply different strategies to implement in their policies and terms.
It becomes more necessary than ever in this present time for businesses to reconsider their expenses so that business and its operations continue without any problem.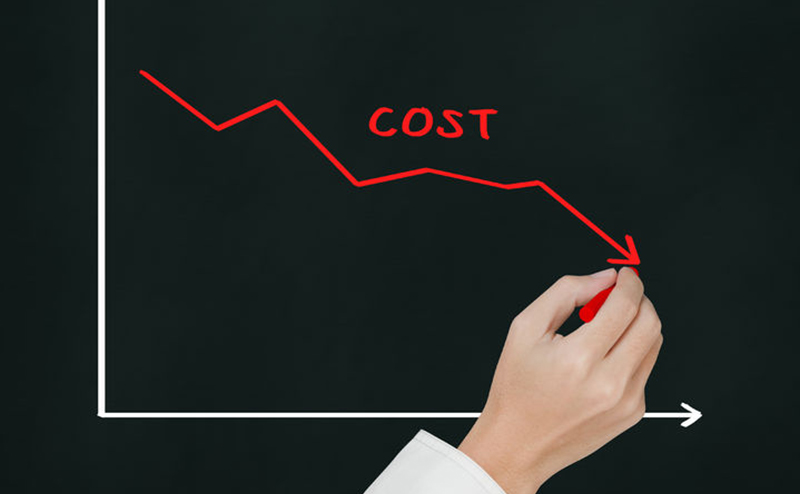 Here are some best cost-saving practices that help businesses to run their operations continuously.
Make use of essential DevOps practices: First of all the setup of the IT infrastructure manually is an obsolete practice. With the advent of DevOps, you will be able to set all things through process automation which saves time, money and cost.
Listed as one of the most essential DevOps practices, Infrastructure as a Code helps in automating the provision of IT infrastructure with the help of configuration files. In this way, it eliminates the manual efforts by developers such as managing servers, database connection, operating systems, and other infrastructure elements they want to develop, test, or deploy in software. It reduces the cost, development time, and saves money and has a good practice.
Improve IT Infrastructure with security: Nowadays, most of the companies are revising their IT infrastructure to reduce the challenges related to security, flexibility, scalability, and availability that cause unexpected expenses.
Without proper tech infrastructures, there are chances for companies to face multiple problems in business due to security risks like compliance violations, contractual breaches, etc. To avoid such things you must focus on the IT infrastructure with the best DevOps practices.
Optimizing your cost on cloud computing: This is a good idea if you are using cloud computing services. You need to find a partner who can help to reduce the cloud cost.
Here are some practices that will help you to optimize the cloud cost.
Investing in a reserved instance.
Try to consider having hosting services in different regions.
Users can choose discounts, many cloud services offer discounts and deals.
Support Remote Working: Many tech companies are providing the remote working facilities to their employees and allowing them to work from home in this global pandemic. If they continue to support remote working it can be beneficial for them in many ways like companies can save lots of money for rent, maintenance, and supplies.
It is one of the most adopted ideas which IT businesses can implement in the present scenario. Remote working is helping tech businesses to save costs, and maintain operational efficiency continuously.
Invest in automation: According to a survey by Gartner, the sector in which companies are most likely to put most investment is the Robotic Process Automation, workflow automation, and cloud-based technologies.
Cost reduction is not cost-cutting it is also about the right business investment to create the right business value. Digital transformation can play an impactful role in the wake of Coronavirus. Automation can solve many problems such as the execution of routine tasks rapidly, accurately solving complex business processes, etc.
Consider Staff related savings carefully: In this global crisis, the economic conditions impacting all the things in the business and it is obvious that the CFO of the company needs to focus on staff-related savings.
Companies should consider some options that can help reduce workforce costs and firing an employee is not one of them. IT businesses can go for retraining employees, cutting wages, furloughs, reducing the workforce cost, etc.
Before a company hires any new employee it needs to ensure the actual dependency of staff and should focus on other options so that the balance between salaries and profit is good.
Reassess your IT outsourcing partnerships: During the Covid-19 crisis, software development outsourcing is a good idea of IT cost reduction. Before this global pandemic, software outsourcing was a popular choice and right now it's a life vest for businesses to cut the cost on software development.
According to the telegraph, the companies reduce the cost up to 30 % on operating by offering to outsource.
And the IT vendor can resolve the immediate issue due to the lockdown with no disruption to server or quality.
Conclusion:
Due to the Coronavirus situation across the world, many businesses have been affected due to many factors. The tech businesses are impacted severely. We hope that the above conversation can help businesses to reduce the IT cost if you implement in a systematic manner in your business. The whole world facing unwanted issues due to this lockdown and IT sector stands with a strong position.
To reduce costs in your business, you need to take timely and well-planned measures because that is the need of the hour. With the above-discussed points will ensure businesses' survival but also position the business to succeed in the new reality.