We are living in an epoch of technological evolution where every new day comes with a novel advancement that makes our life easy and hassle-free.
As a renowned writer and journalist Carl Honore has once said:
"Technology enables us to work every day from any place on the planet."
And this quote suits best in the present time.
One such technology that helped us automate our process and enable us to reach the right set of audience at the right time, with the right message, is the marketing cloud. It is one of the most prominent marketing platforms which efficiently manage the brand's interaction with its current and potential customers across various channels.
Today, we are going to commence our first-ever Tech Talk Session, on the marketing cloud.
And in this conversation, we will have an extremely talented and knowledgeable Salesforce marketing cloud expert, Mr Bhawani S. Sharma.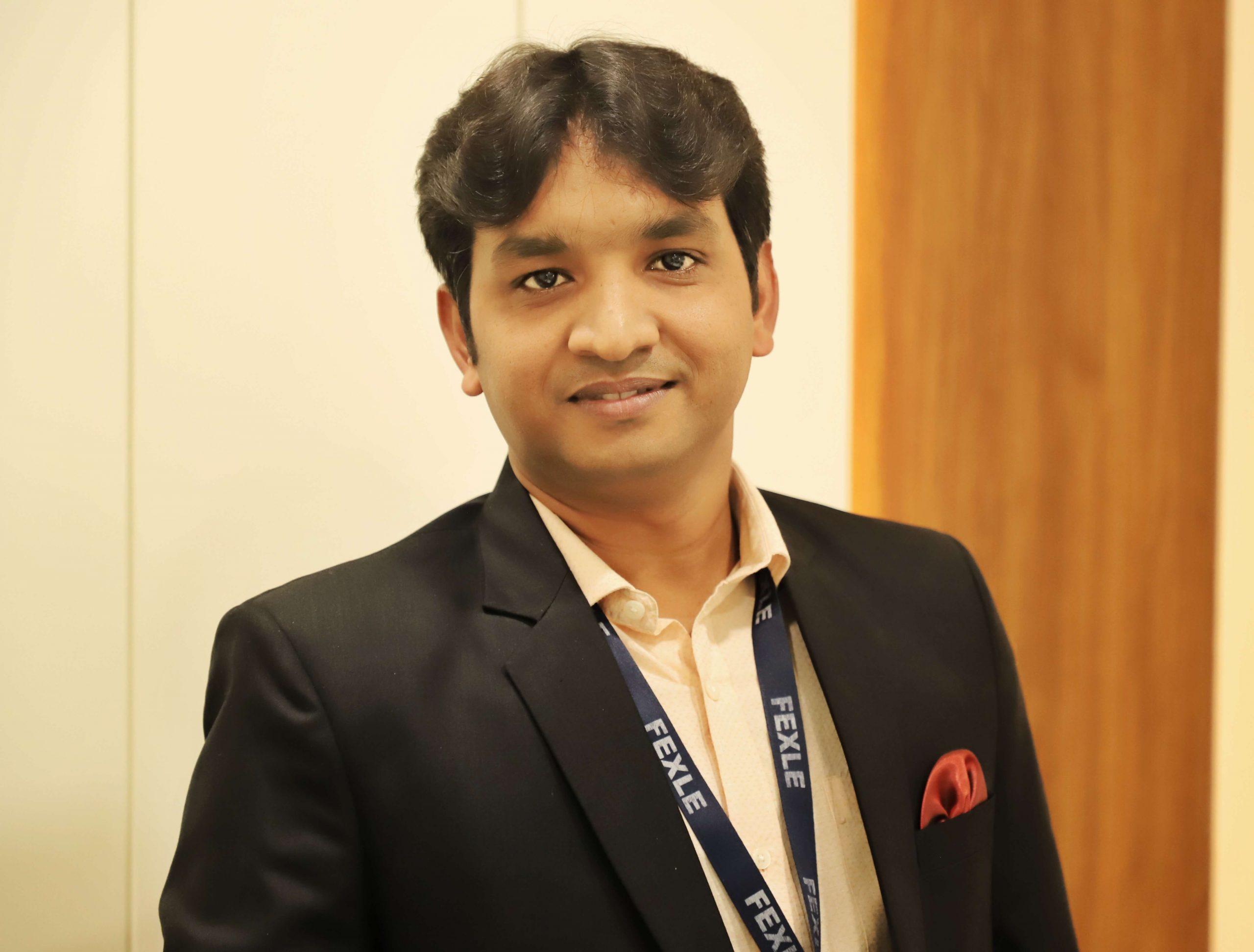 Bhavani S. Sharma is the Director and CEO of Fexle Services. He is the pinnacle of marketing cloud with 13+ years of experience in the domain, and in this post, we bring to you some precious pearls from the ocean of his knowledge.
We had a detailed interaction with Mr. Bhawani on the marketing cloud, and its different aspects such as its inception, its potential, its future scope, etc.
And, to our pleasure, he has answered every question in a detailed manner.
Since he is a marketing cloud expert, we thought to start our session by asking him about the different options for marketers in Salesforce?
He explained that we are currently living in the era of marketing, where there are two major segments. One is the B2B segment where a business is talking to another business, and second is B2C, where businesses interact with customers. Both the segments work differently, and for that Salesforce offers two different tools for marketers.
"For both B2B and B2C Salesforce is providing support, for B2B it provides the tool called Pardot, and for B2C there is a tool called Marketing cloud." He said.

He further added. "At this point, Salesforce has only these two options for marketers, but it covers all the segments."
Marketing Cloud and Its Inception
Knowing how Salesforce has covered all the segments with just two tools, made us more curious about this technology and we decided to dive deep into the world of marketing cloud, and asked Mr. Bhawani Sharma about the history of the Marketing Cloud? To which he beautifully explained to us everything right from the beginning of the marketing cloud, when it was known as ExactTarget.
"Initially, the marketing cloud was not a Salesforce tool, and it was started as a separate company in the year 2000 namely – ExactTarget. Gradually, the company acquired a few products, such as  CoTweet, Pardot, iGoDigital and Keymail Marketing by the year 2012," explained Mr. Bhawani Sharma.
All these acquisitions by the Exact Target generated humongous revenue of $161.5 million in the same year.
Many people still believe that Pardot is a Salesforce tool, but on the contrary, Pardot was first acquired by ExactTarget, and then in the year 2013, Salesforce acquired the ExactTarget along with all its purchased products.
Later, around 2014, Salesforce completely rebranded ExactTarget and launched it with the new name, Salesforce Marketing Cloud.
So, that's how the world's most amazing marketing tool came into existence.
Fexle Services, Its Team and The Solutions It Offers
"We Make Sure That Customer is Getting Benefited Out Of Every Single Buck He is Investing in This Tool and On Our Services."
Fexle is a Salesforce Silver Consulting Partner, and it is known for offering world-class Salesforce consulting services to its global clients.
When we asked Mr. Bhawani Sharma about the role of Fexle and its team in delivering marketing cloud solutions to the global clients, he told us that Fexle has a pretty big team working on marketing cloud including marketing cloud administrators, certified marketing cloud email specialists, marketing cloud consultants, and as well as certified marketing cloud developers.
He continued telling us about their rich experience of marketing cloud implementation right from the scratch till the final deployment for their customer who hailed from different industry verticals.
"Fexle helped its customers to figure out the existing challenges in their marketing system. Then we closely work with their marketing department to list out all the challenges and figure out the right platform where we can onboard their marketing team, and enable the entire marketing department to use this platform," said Bhawani Sharma.
Throwing light on the strength of Fexle, he said that the company understands the pain points of its clients from a marketing point of view, and offers them the right advice, right platform, and right solutions as per their need. And also ensure that our clients get the right value of every single penny they spend.
Association with Car Design Company in Germany 
The dedication of Fexle towards their client is something worth knowing, and to know more on their client servicing, we dwelled deep and learnt about their recent association with a luxury electric vehicle manufacturing company from Germany.
"We created a platform for them, from where they chose the right set of the audience from their existing database, and they can target specific audiences via email marketing."
Whenever a company launches a new design, they put that design on the expo and invite some of the most influential people from across the globe. This time they launched a luxury car namely Batista Anniversario for which they required a huge scale of marketing campaign.
Our Client already had a Salesforce CRM and Fexle connected their CRM with a marketing cloud instance so that they could get a 360-degree view of their customer base and their different attributes.
"We worked very closely with the Pininfarina team, to get all the attributes collected related to their customers. Based on that collected information we created the right set of audience, and launched an email marketing campaign."
He further explained how Fexle has helped the company to attract invitees and induce them to sign-up for the program to come and visit the event on the particular date, and how they managed the entire show onto the marketing cloud.
It must have been a thrilling experience for the entire team to get associated with such an elite event, and we were forced to ponder if marketing can do wonders in the automobile industry, what it can do in all other industries?
Role of Marketing Cloud in Different Industry
And we asked him how marketing cloud benefiting other industries, to which he explained that:
"I think every single company, whether it is from the education industry, healthcare industry, automobile industry, real-estate industry, eCommerce sector, etc. each has a marketing opportunity and all of them require such tools which can take care of their marketing domain."
Bhawani Sharma also explained the importance of the marketing cloud in digital marketing.
"Marketing cloud is a one-stop solution to integrate email campaigns, AdWords, social channels, and other channels at a single place. It will let you access your audience in a centralized way, to whom you can connect with the channel which suits the best according to your industry."
We all know that most of the companies who want to establish their brands virtually, for them digital marketing plays a crucial role. To collectively handle the world of digital marketing we require such a tool through which we can comprehensively analyze the performance of every campaign and every buck that we spend on any particular campaign for marketing purposes.
"Marketing cloud will help you to evaluate which content and campaign are performing well and which is driving less user interest. It will also help you to revive your content marketing strategies and enable you to decide with which campaign, a company should move ahead."
We came to know so many interesting things about the marketing cloud, and we wanted to know more. The session was getting interesting with each question, and to make our readers aware of the benefits of this marketing tool, we specifically asked Mr. Bhawani Sharma, that While there are lots of other marketing tools in the market, what makes Marketing Cloud unique?
To which he enthusiastically replied:
"One of the most amazing benefits of marketing cloud is it's out of the box integration facility. You can integrate Salesforce CRM with a marketing cloud and can start accessing quite a lot of features on Marketing Cloud with in Salesforce. You can also utilize your audience in Salesforce CRM into the marketing cloud as well."
He has also listed a number of other benefits of the marketing cloud. One of the most important benefits that he mentioned is the presence of the tool namely, the journey builder. It enables companies to map out users' journey throughout an event, and companies can define their strategy to reach out to the customers at every single touchpoint, accordingly.
We were surprised to learn how technology has evolved so much that users could check out the performance of every digital marketing campaign along with their users' journey at a granular level. And to deeply understand this concept we gave Mr. Bhawani Sharma a hypothetical situation, where we asked him, How can the marketing cloud help us, if we were a training institute?
Mr. Bhawani Sharma explained that as a training institute, one has to target a specific set of audience (students) with specific attributes or criteria to get them enrolled in the training institute. Marketing cloud can help training institutes to microscopically touch the targeted audience of specific criteria through different communication channels, and when you will get a lead, marketing cloud will help you convert it into an opportunity.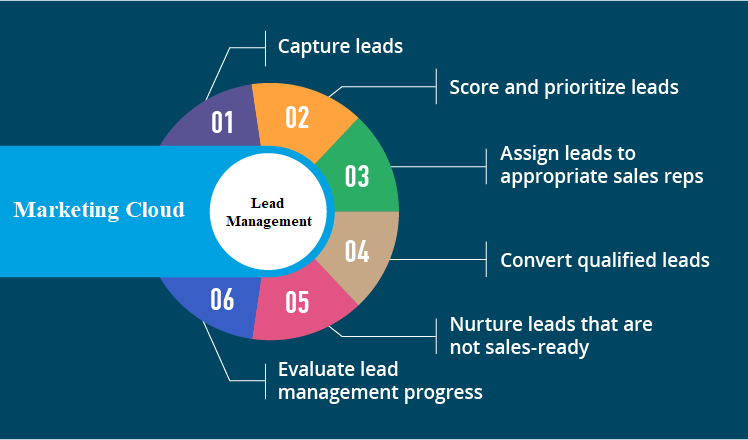 He also said that:
"The automation part of marketing cloud ensures you that you are getting in touch with your leads and you are not losing the momentum. You can also manage your landing pages, SMS campaigns, Facebook ads, etc. As a training institute one has tons of opportunities where marketing cloud can be used and ample audience for the business."
Marketing Cloud is An Endless Source of Benefits
After the entire discussion, we were sure that the marketing cloud is not just any tool, it is key to success, it is a gateway to streamline marketing activities, and it is a path that drives automation into your marketing activities.
As Mr. Bhawani Sharma said:
"Marketing Cloud is a tool which was not developed in a day or two, so it's not that the capabilities which I have talked about are the only benefits of this marketing tool. It could be an endless talk."
In the end, we would say that good marketing makes a company look smart, but great marketing makes a customer feel smart.
And, that's what Fexle is doing right now by offering the smart and user-centric marketing cloud solutions to its global clientele.
So here we are summing up our special first Tech Talk session. We hope you must be feeling enlightened.
We will soon bring another tech talk session, on another technology.
If you want to know about any specific technology you can ask for it in the comment section below. It would give us immense pleasure to bring another pinnacle from the realm of technology.