If there is one company that reports recognizing in the last 50 days, it has to be Zoom Video Communications. One of the most trending searches in recent times has to be the word 'Zoom meeting'. What exactly is a zoom video conferencing app, and how does it work? This is a question a lot of us have been hearing recently.
Due to the pandemic followed by a lockdown, a lot of companies have been forced to adapt their operations by making their employees work from home, cutting down on the chances of them getting sick on the job. When one works remotely, it brings a lot of challenges. One of them is how to establish communication between employees. And this is where the Zoom video call comes in. Zoom Meetings is a video conferencing platform owned by the company called Zoom.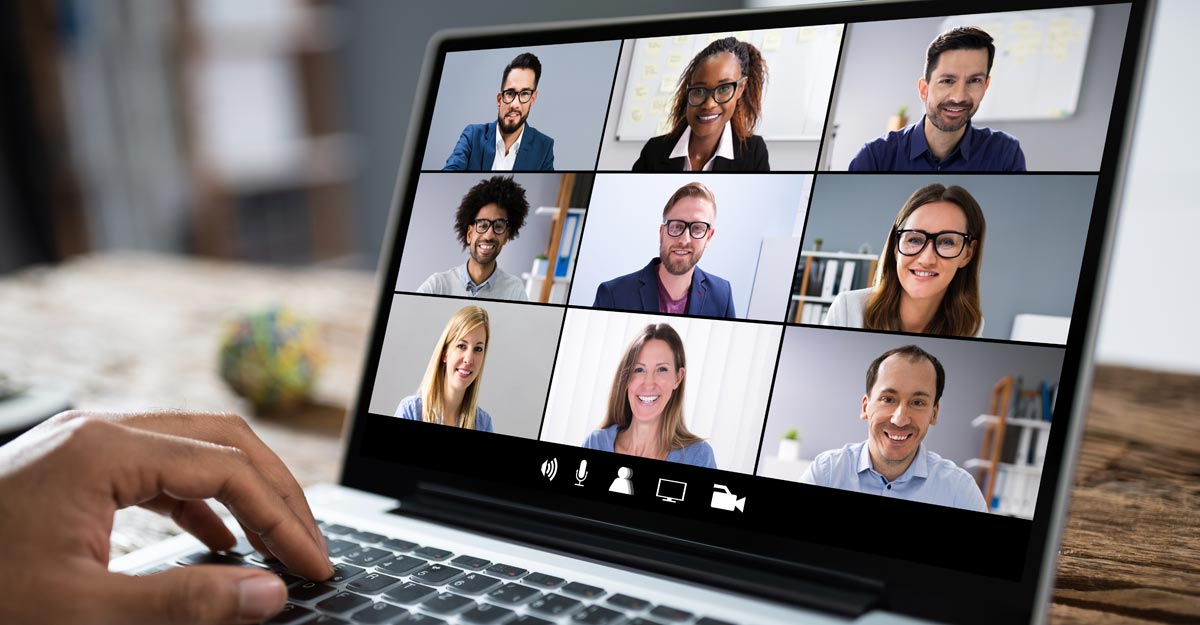 The software allows employees of a company to have online meetings while working remotely. It also can provide HD video as well as audio and supports up to 1,000 participants per session.
The demand for Zoom video conferencing apps has skyrocketed during the time of the Covid-19 crisis. Entrepreneurs are seeing this as an opportunity and are keen on developing an app like Zoom. So, the main question for many of them is: how much does it cost to build a video conferencing app like Zoom?
But we dive deeper to get the answer to this question, let us first understand the basic features of Zoom Video App.

Features of Zoom Video Conferencing App: –
First of all, Zoom Meetings contains all the features a company needs to hold online meetings, irrespective of its size and strength. Individuals can join in from a computer or a mobile device wherever they are in the world with the help of an internet connection. Participants can turn on or off their cameras as per the requirements. With that, every individual can also turn off their microphone as well to make sure there are no background noises when someone speaks.
Following are other important feature of a Zoom Application:
-Screen sharing
-Virtual hand-raising
-Chat
-Polls
-Record meeting
-Mute participants
Essential team structure for developing an app like zoom: –
The requirement of team members to develop an app depends on the scale of the project. However, no matter how big or small your project be, make sure you must have the below-mentioned team members in your app development team.
-Business Analyst
-Project Manager
-Android app developers
-iOS app developers
-UX-UI Designers
-Back-End Developers
-Q&A Professionals
 How Much Does It Cost to Create an App Like Zoom?
It is not easy to tell exactly how much it will cost to develop a zoom like application. Since there are multiple changes from the ideation to the deployment and to the delivery of a mobile app, it leaves the space for a huge margin in the initial change.
Still, to give you an overall idea of the costing of mobile app development of video conferencing apps, we have accumulated this table compact with the comprehensive data according to the respective industry.
| | | | |
| --- | --- | --- | --- |
| Country | Average hourly rate | MVP | Full feature set |
| USA | $80 | $96 000 – 116 000 | $140 000 – 192 000 |
| UK | $70 | $ 84 000 – 101500 | $ 122 500 – 168 000 |
| Western Europe (Germany) | $60 | $ 72 000 – 87 000 | $ 105 000 – 144 000 |
| Eastern Europe (Ukraine) | $30 | $36 000 – 43 500 | $52 500 -72 000 |
| India | $25 | $ 30 000 – 36 250 | $ 43 750 – 60 000 |
This is only an estimate and the actual cost will depend on several factors such as the final list of app features, the constitution of your app development team, their location, total man-hours put in the process, etc.
Zoom has set itself as a benchmark in the video conferencing app space. Having said there, there are still a lot of lee-ways available for more players to make their presence felt in the domain.
The benefits and subsequent returns to create a video chat app like zoom are crystal clear. Plus, the trends promise it a long life. So, what are you waiting for? Start working on your idea today. Get in touch with our experienced consultants if you want to create an app like Zoom.