The year 1997 has been the game-changer for betting business. It was the year when online sports betting came into existence. Since then, the world of sports betting has never seen back.
With the time and the technological evolution, the way of sports betting keeps changing and it paved the path of sport betting mobile application.
Today, sports' betting has become the favorite and most prevalent pastime for many people across the world. The enriching acceptance has witnessed a blooming and an increasing number of sports betting software developers. With the emergence of sports betting mobile apps the online betting industry has seen rapid growth.
In America and Europe betting or gambling is considered legal, but still, there are countries like India, Japan, and the Middle East where sports' betting is considered illegitimate.
The investigation by H2 Gambling Capital shows that the universal betting business was around $80 billion in 2018. From here, it is predictable to break out to $102 billion by 2023.
If you are into online betting business and looking forward to building a sports betting mobile app, then this post is for you. Do not miss any single point in this post further, as we are going to tell you how much it will cost to develop a sports betting application.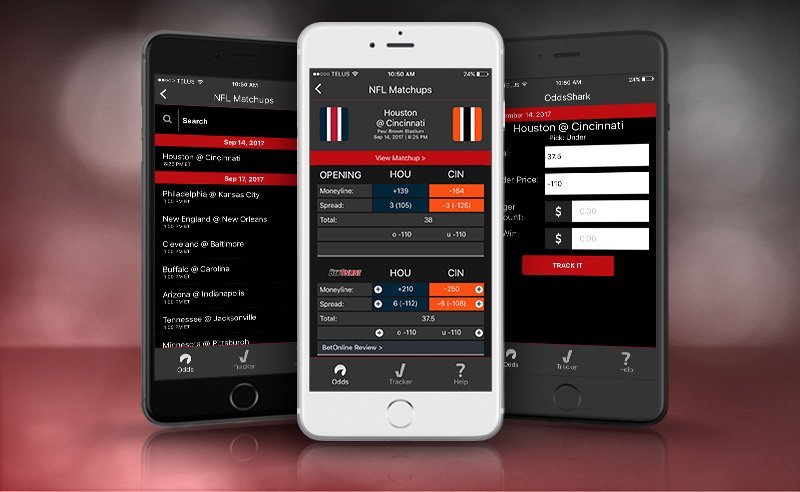 The Valiant Features of Sports Betting Application
The sports betting mobile app developers understand the requirement of the end-users and integrate some exciting and indomitable features in the sports betting app. The structure of a sports betting app is classified into two categories User Panel and Admin Panel. Let us move ahead and understand each respectively.
User Panel:
-Sign-in
-Live scores
-Notifications with results
-Betting Tips
-Select the sport
-Calendars, days and schedules
-Select the betting
-Select the betting types
-Know the rank
-Communication
-Final & Current Results
Admin Panel:
-Login
-Dashboard
-User Management
-Marketing & Monetization Tools
-Odds from the major bookies
-Content Manager
-Email Templates Manager
-Game Management
Apart from the basic two features, there are some advanced features that play a crucial role in finalizing the cost of sports betting app development.
Following are the major advanced features that you should know if you are planning to prepare a sports betting application:

Advance features: –
-Watch real-time matches/ Live streaming of matches
-Pay and bet instantly
-Promotions
-View match details
-Multi-lingual
-Offline connection
-Radio
-Back End Connection
-Sports book
-Live Analytics
Technologies: –
Apart from all the basic and advanced features, what impacts the costing of sports betting app development, is the use of technology. Every technology and tool comes with its own costing. Following are the major technologies that you can choose to build your sports betting application:
Dumbest- to retrieve the real-time information
ESPN –  for live matches
Tippin –  for predictions
APNS- ( Apple push notifications/FCM( Firebase cloud messaging) For Push Notifications
Kotlin and Swift
Twilio, Sinch, Nexmo-For SMS, Voice, and Phone Verification
GWT-For Powerful Programming
Datastax-For Data Management
Mail Chimp Integration, Mandrill -For everything related to emails
Debian, Macintosh, Ubuntu, CentOS– Universal Operating System
Database-MongoDB, Hbase, Cassandra, Postgress
Cloud Environment-AWS and Google
Realtime Analytics-Hadoop, Spark, BigData, Apache Flink, Cisco, IBM
Tools to calculate true odds of a sports event: tradematesports.com
The cost of developing sports betting mobile application can be estimated on the basis of three factors:
-App complexity
-The number of devoted platforms essential by the app and according to the country selected.
-The purpose of being in different countries comes with their own budget ratios.
For instance: U.S. based developers: $50 to $250 per hour
Eastern Europe based developers: $30 to $150 per hour
India based developers: $10 to $80 per hour
Find the below-defined approximation for your app as well (For emerging a cost-effective app, with the restricted features and Android coding, the cost in India can be calculated based on the below divergence of tangled activities).
Technical documentation (40 hours $1000 to $2000), UI/UX design (60 Hours  $1500 to $3000), Front-end and Back-end development (400 Hours $30,000 to $ 40,000), MVP testing (80 Hours $2000 to $4000), Polishing and bug fixing (40 hours  $1000 to $2000)
The cost of developing sports betting app like William hill can charge around $30,000 to $50,000. Nevertheless, in case you are looking for a more sophisticated betting mobile app, it may cost around $ 70,000, but then for sure chances of your app becoming a hit increase.